So I went back to the London flat to arrive to Basi's welcoming arms.
'Phil, I've got a surprise for you!'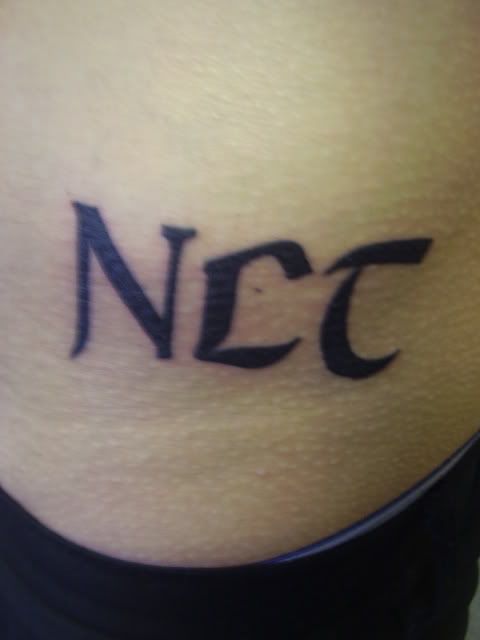 Tom Basi- Pro NLT Body.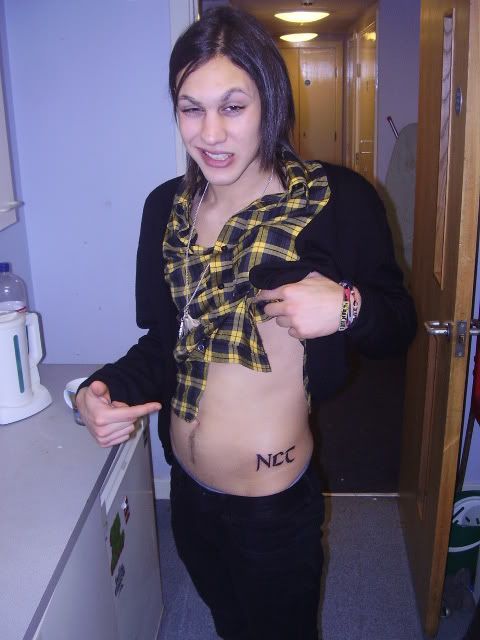 I apparently owe £136 for damage at that party. Pay up Talman...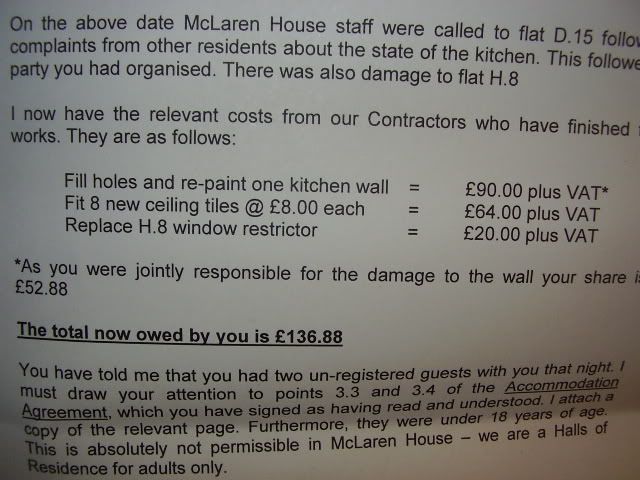 Me and Basi went for a walk. We got lost.
We eventually found Curry's- XBOX 360!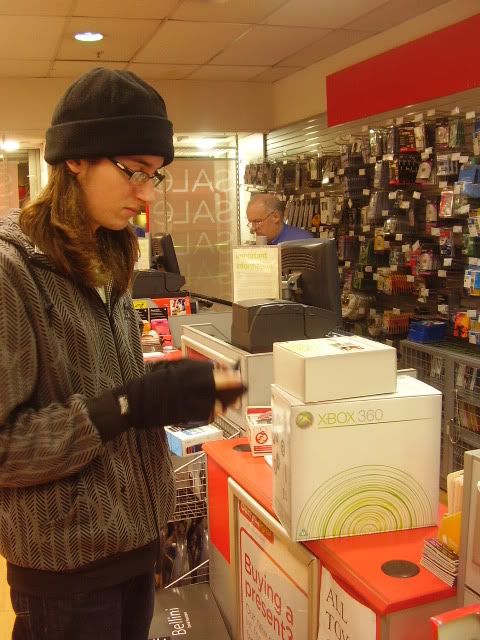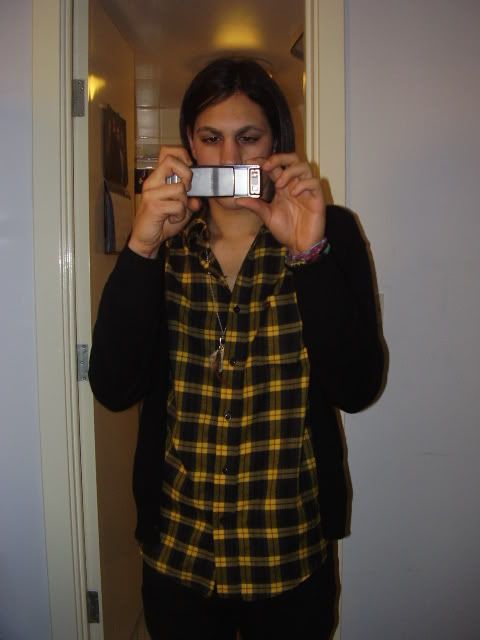 I'm sponsored by Mystery and Hubba wheels!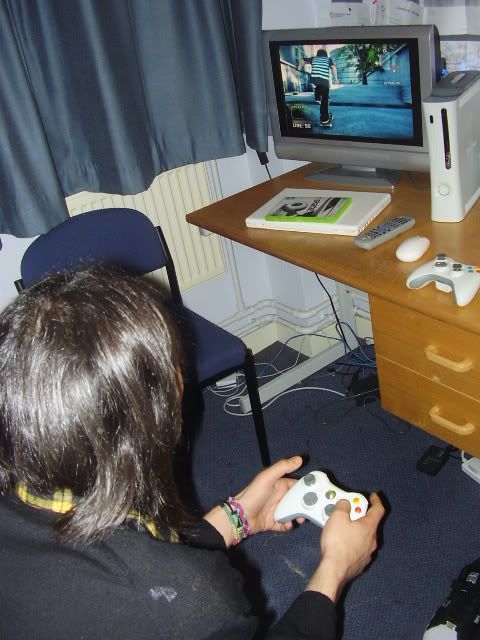 My desk is hooked up now.
The Ipswich connection came down- Ben, Matt and Baker.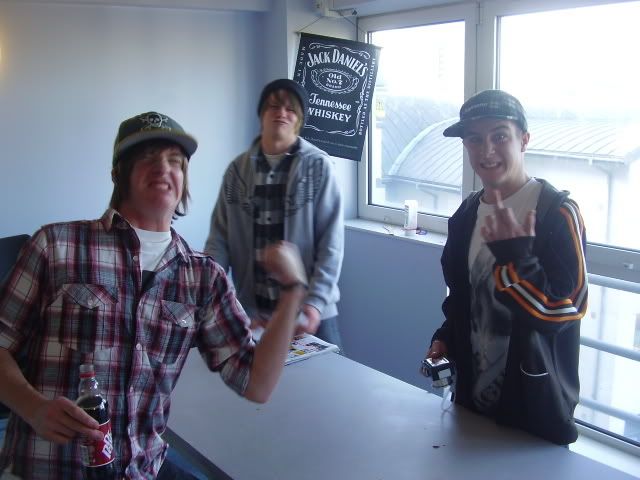 First spot was the Blackfriars ledges.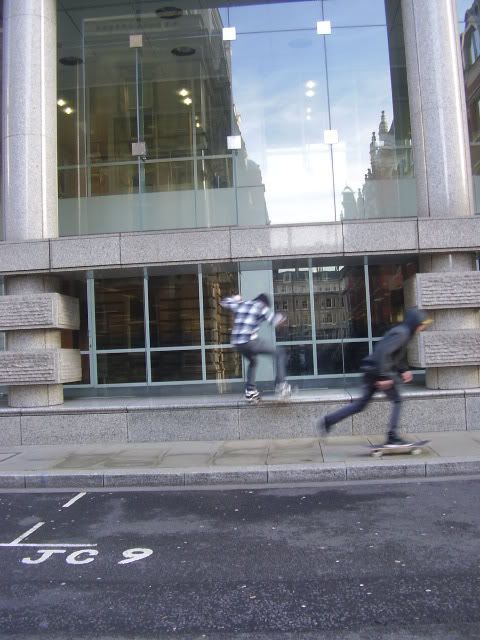 Ben- Five Oh.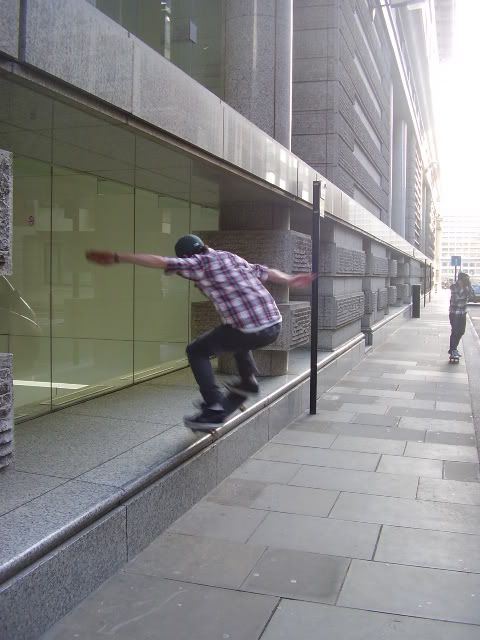 Me and Basi have always wanted to skate this, but we got kicked out straight away.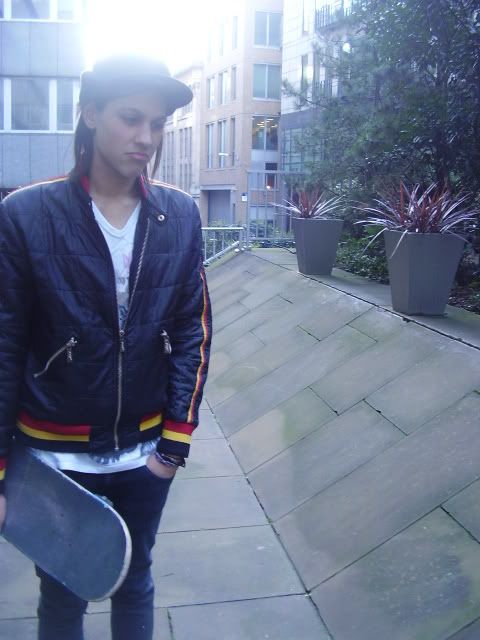 'We have so much in common...'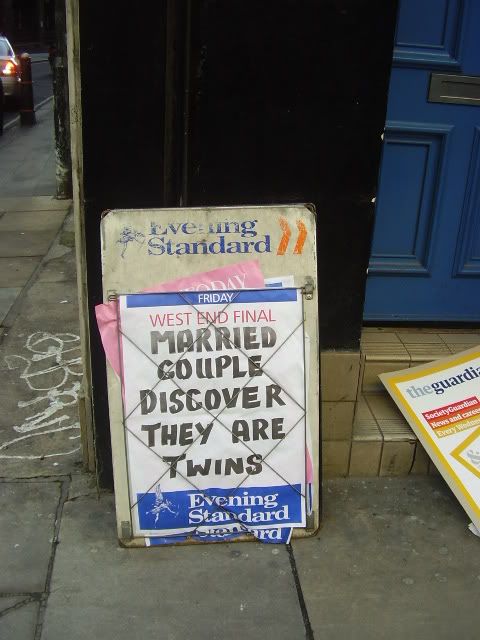 Bomb hills
and
countries.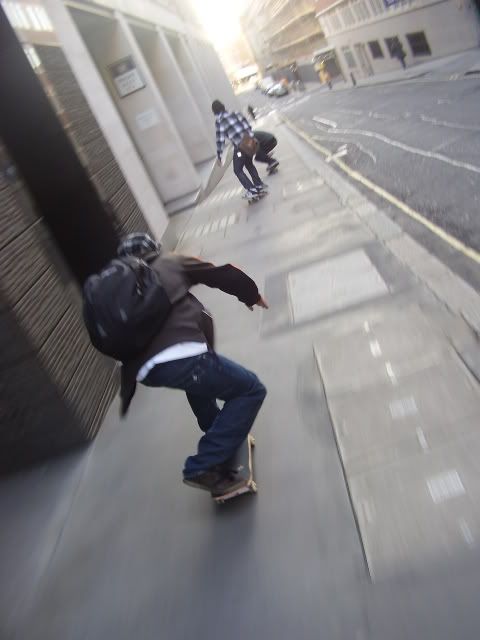 Ben- BS 180 random road gap.
The most amazing pub- The Sherlock Holmes!
We had some 'Sherlock Holmes Ale'.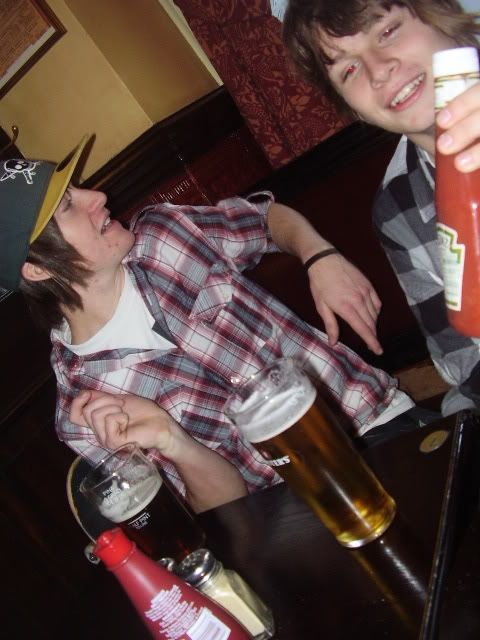 Plenty of old man pub jokes wet down.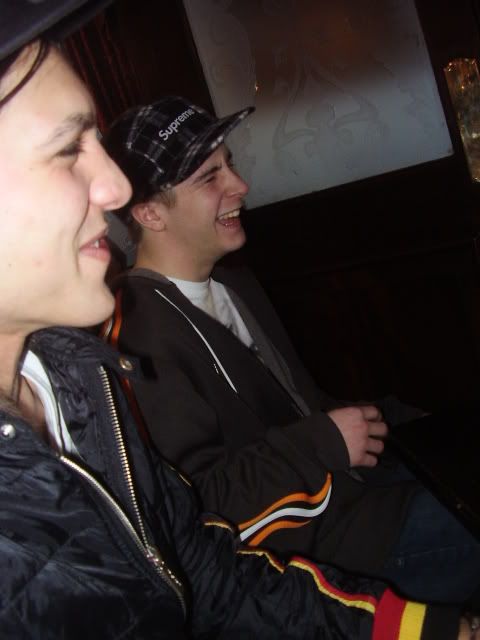 Westminster got had up.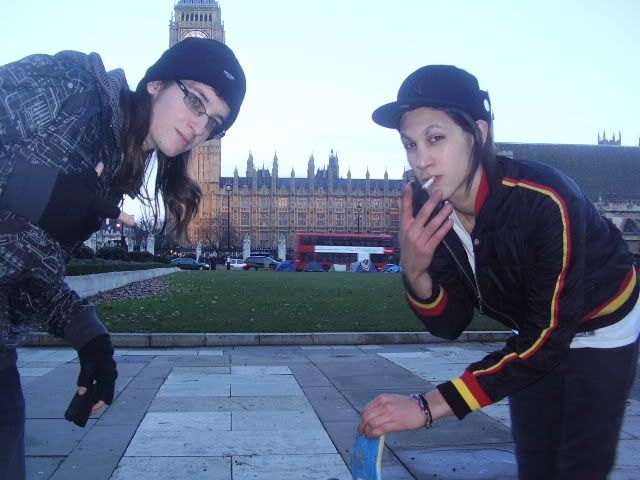 These Wesminster Bridge hotdog venders are sick.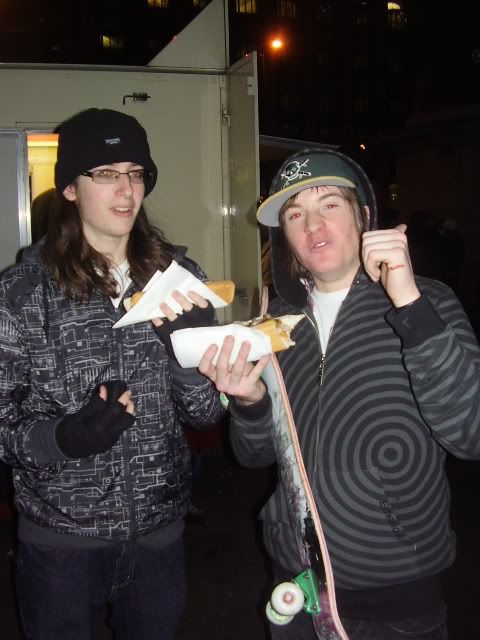 Southbank, treat.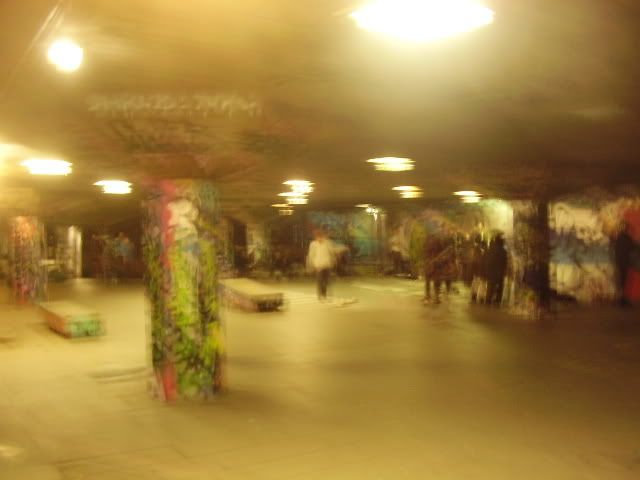 Chinese sesh went down.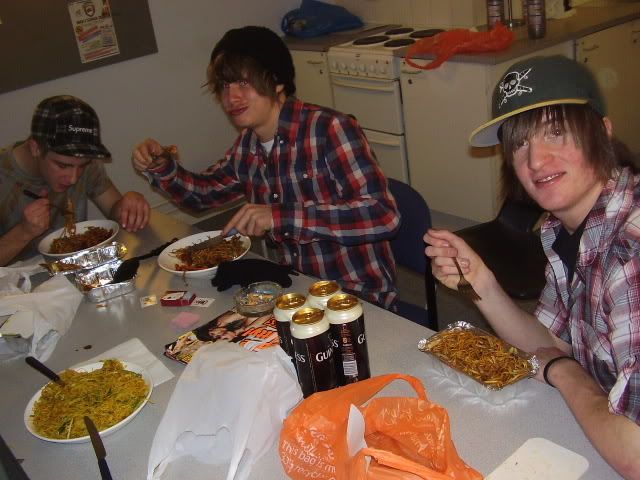 Ben wore that for ages.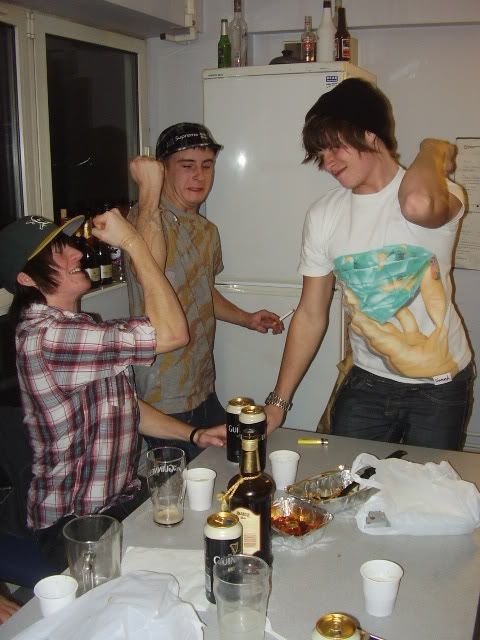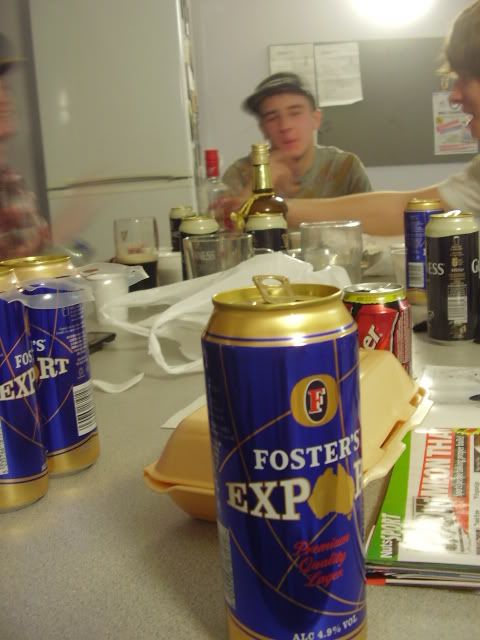 We watched Mystery and some Death related video with Stef on!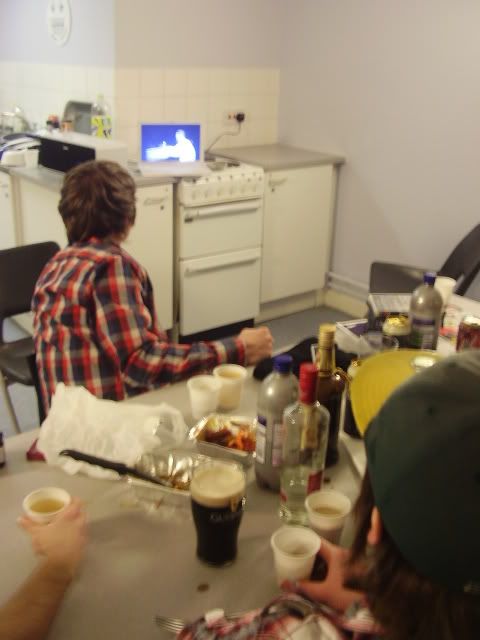 Team picture.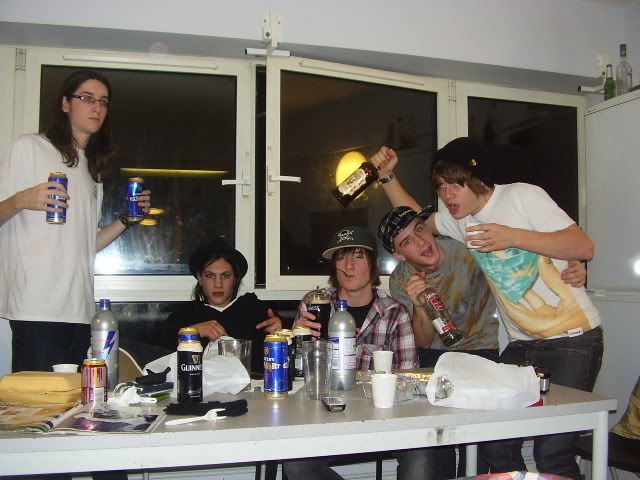 Baker and Matt- Official NLT property!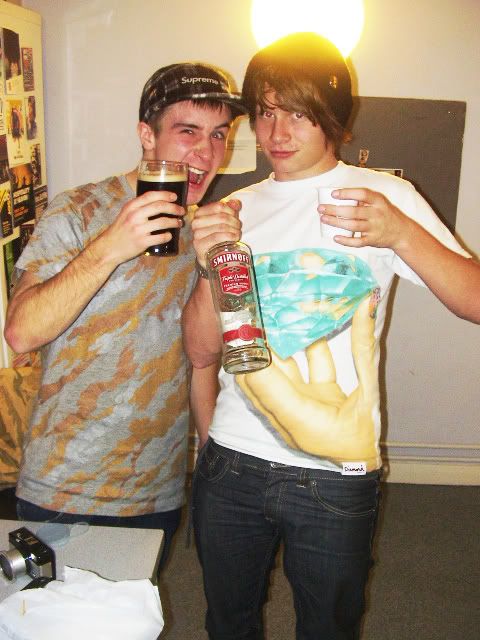 Ben and his 'creamy juice.'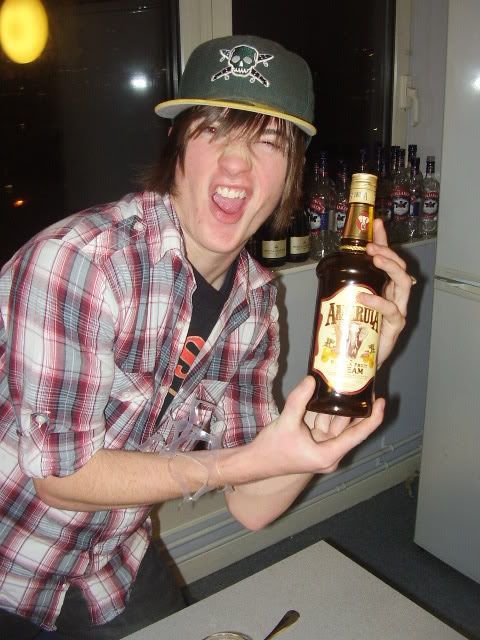 Welcome aboard.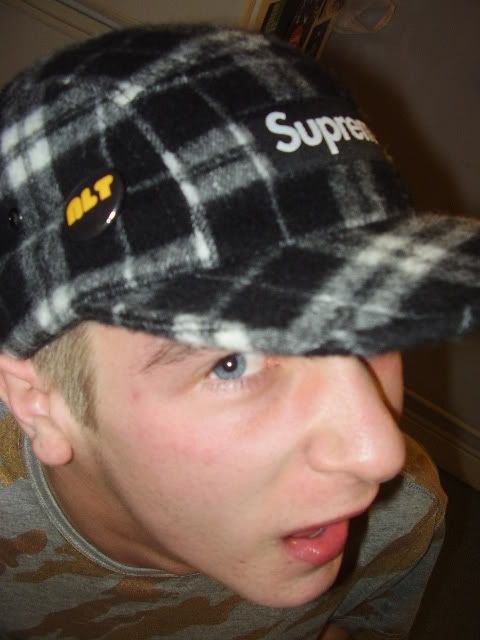 Wear it with pride.
Tampon sucking is the new thing.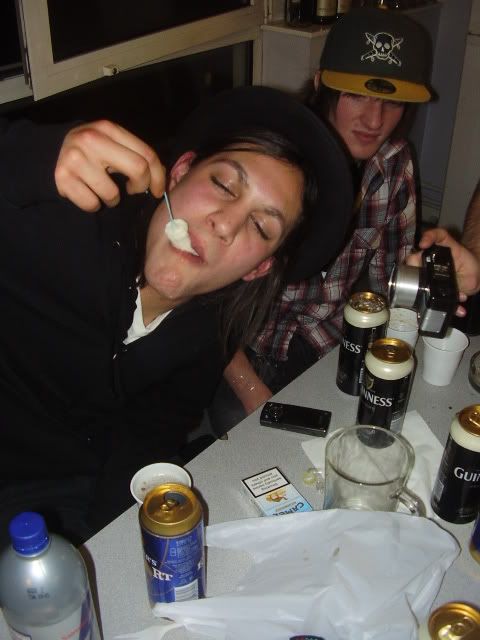 Something funny happened.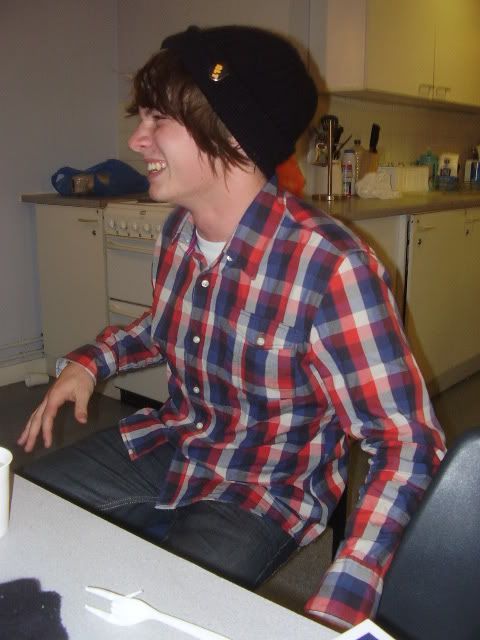 '
Look at my sexay boday
!' Baker and his chest-wig.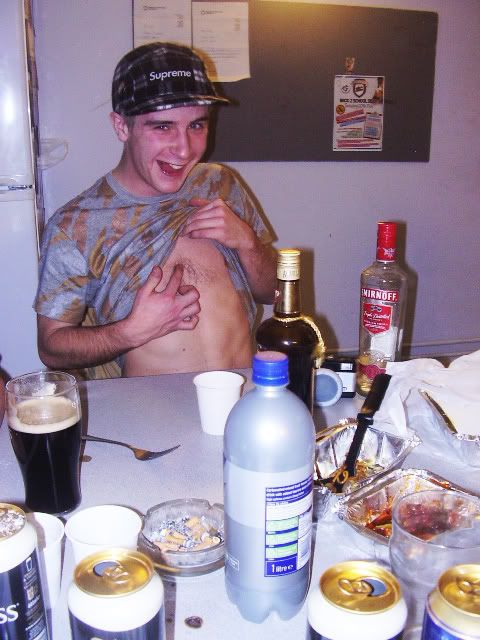 Recruited.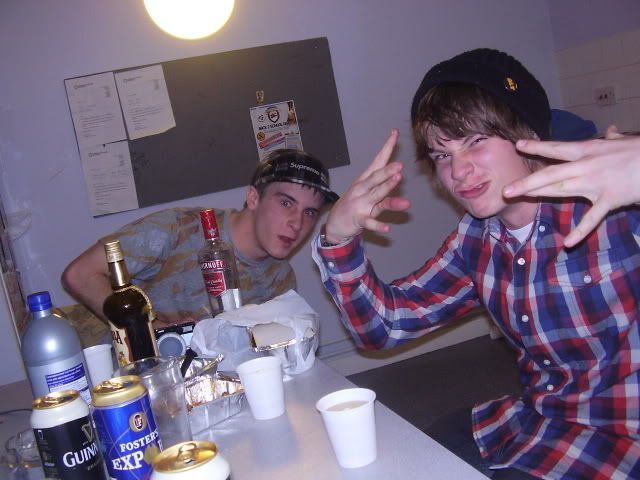 Tansie and Louisargh arrived.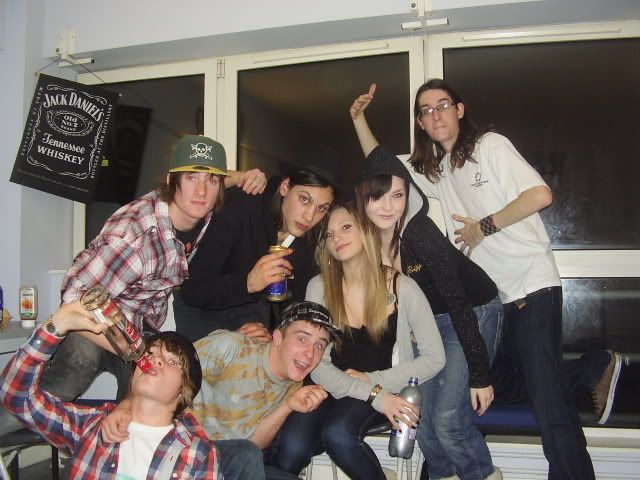 We went to some pub in Borough for more shits n' giggles.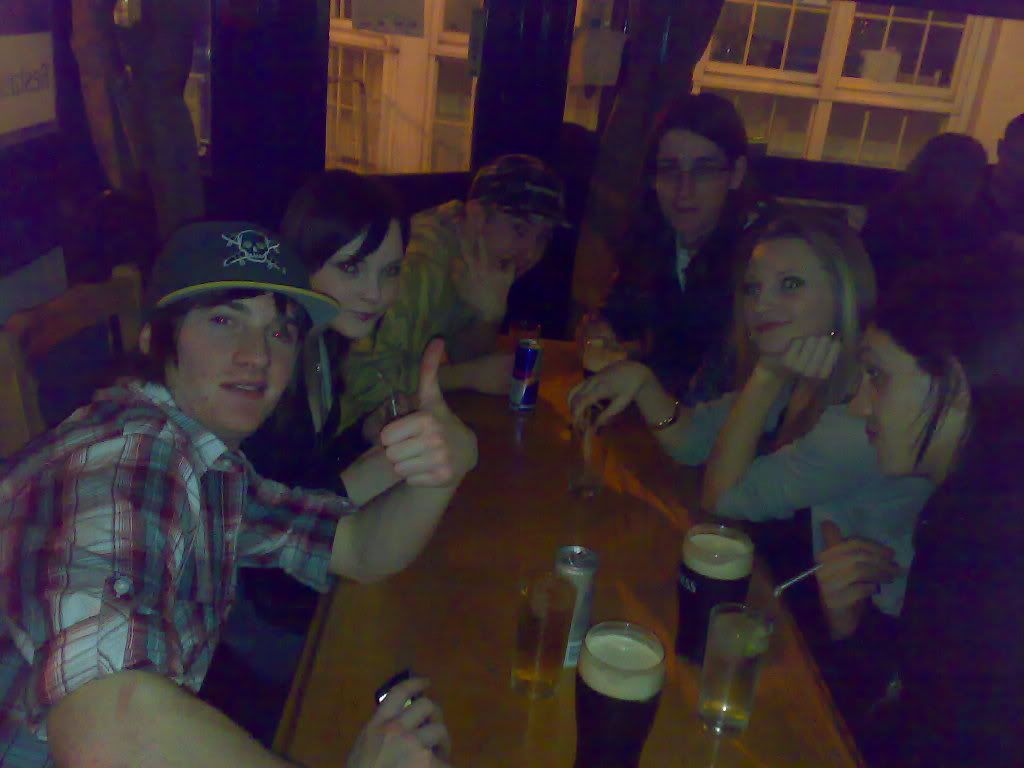 Reppin' London bridge 10.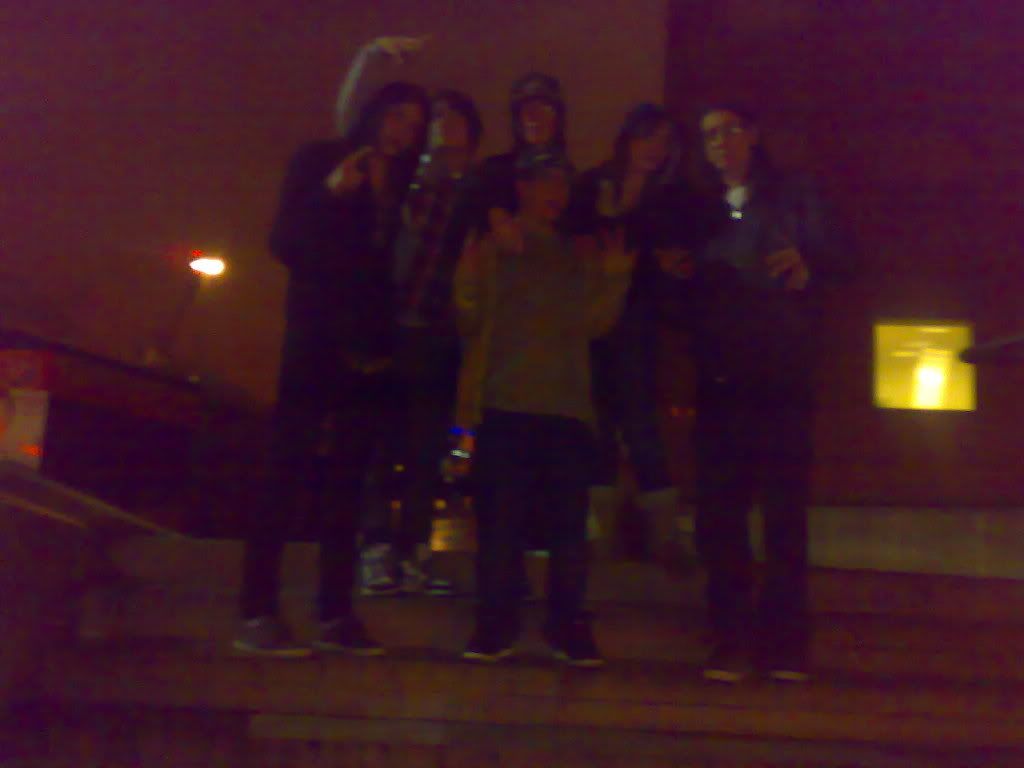 This bar near London Bridge was pretty sick.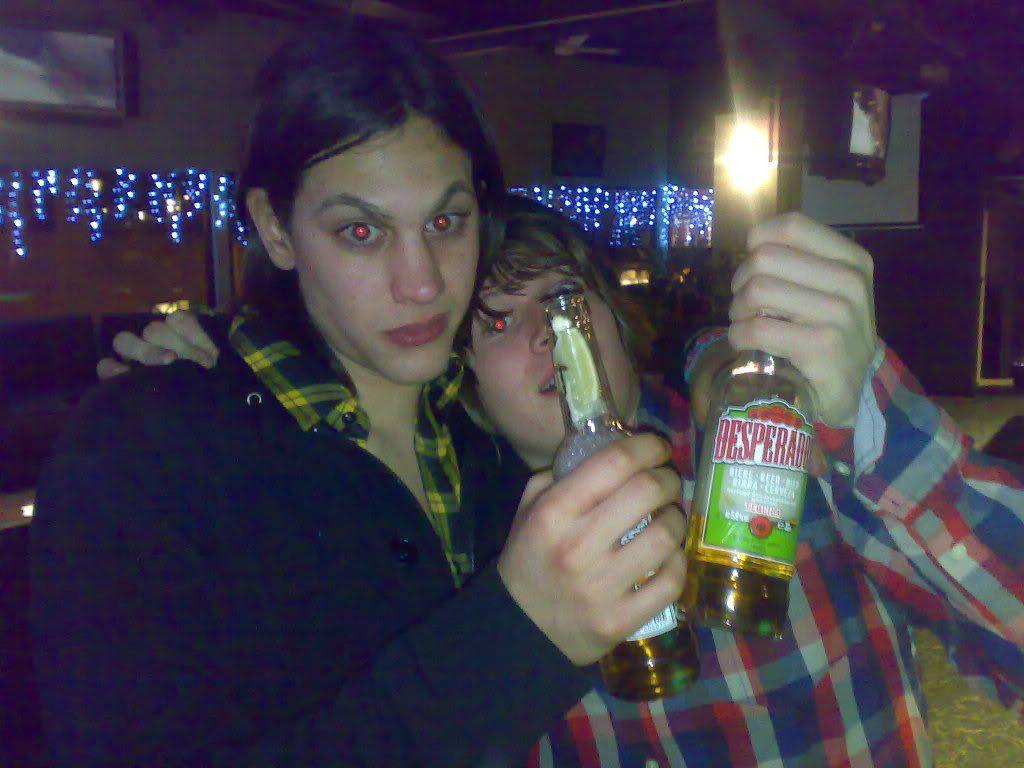 Back at the flat Baker was mean muggin'.
Hanging clock bedded floor steez.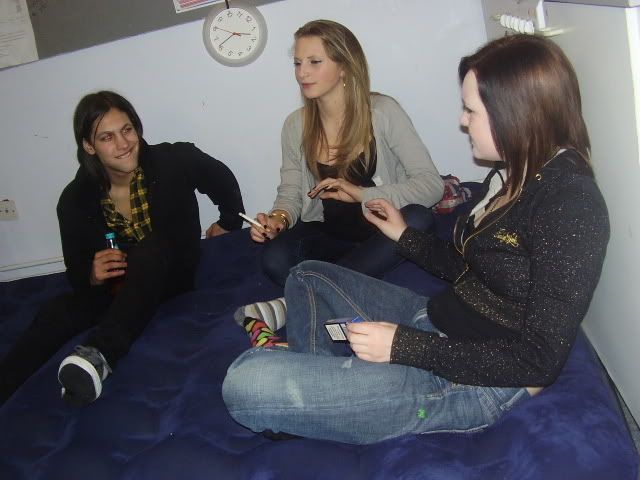 Pot noodle!?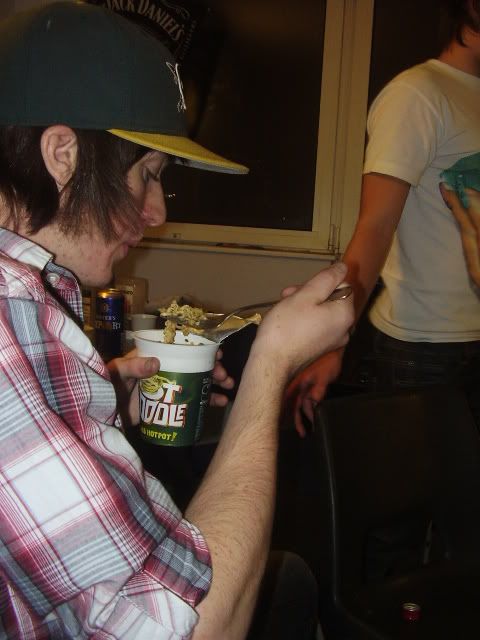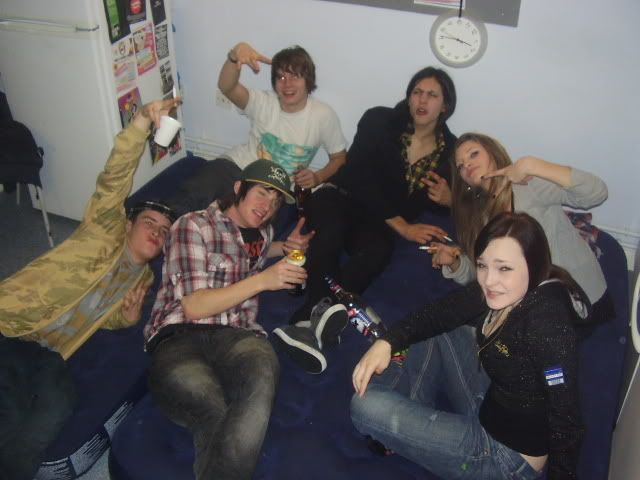 Here's Ben with his beloved Gunniess.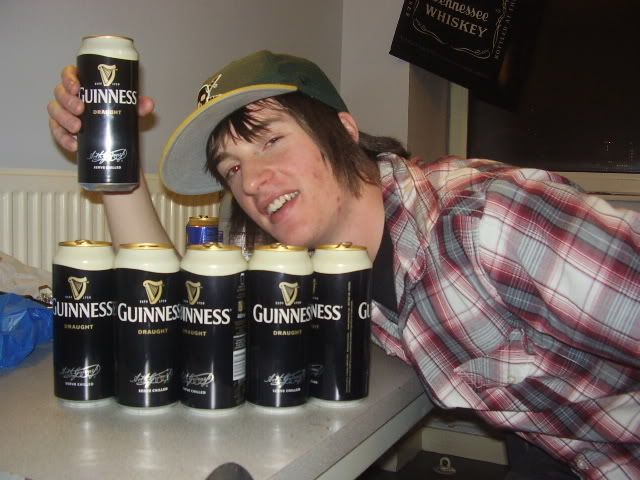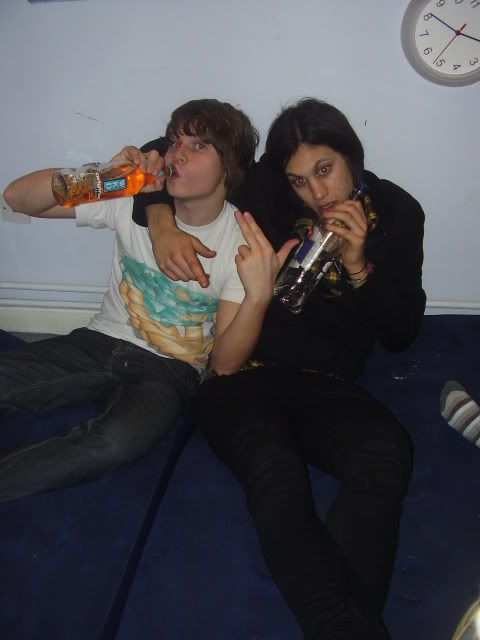 I have no idea why this is here, but I can't delete it.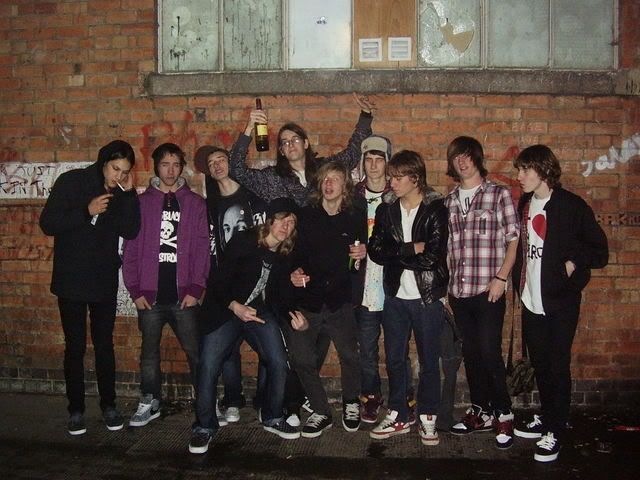 The claw.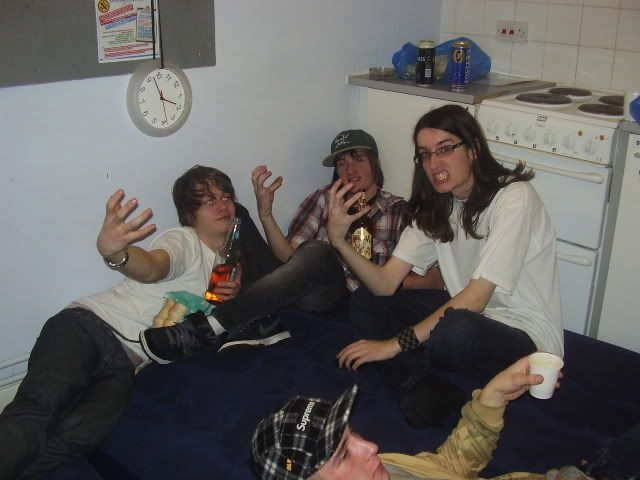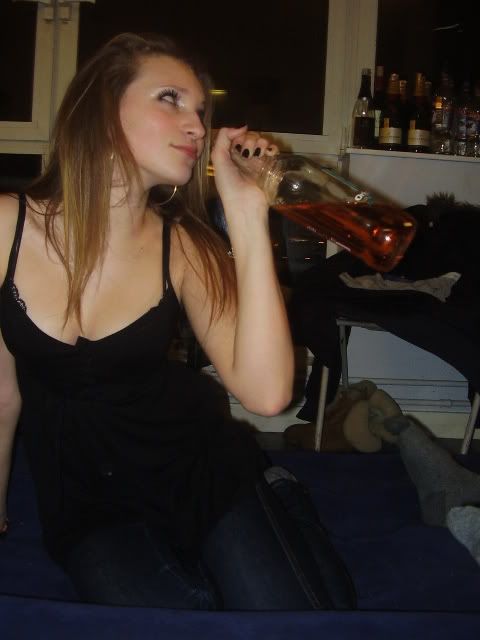 Piss 'ed.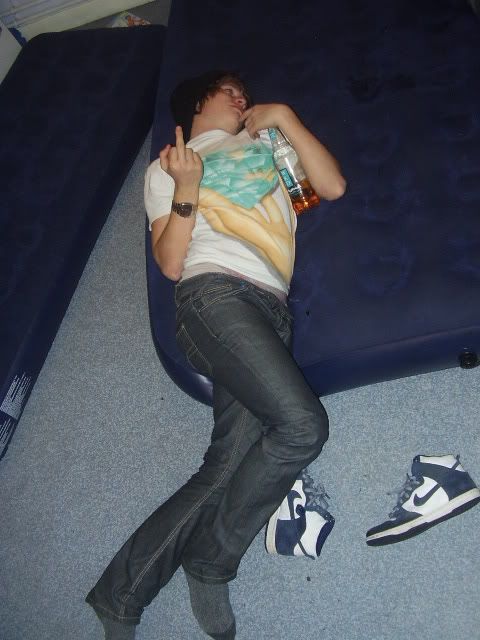 Just a general drunken picture.
Oh Basi...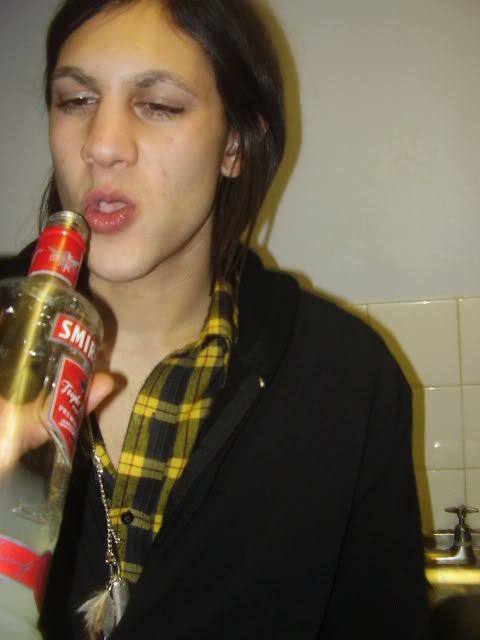 Check Basi's new 'Phil head extension.'
The classic 'there's-no-lock-on-the-toilet-door' photo.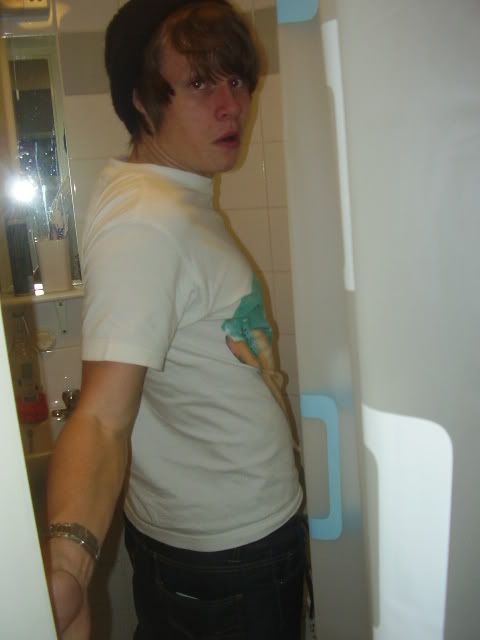 Basi and Lil' Baker.
Hahahaha!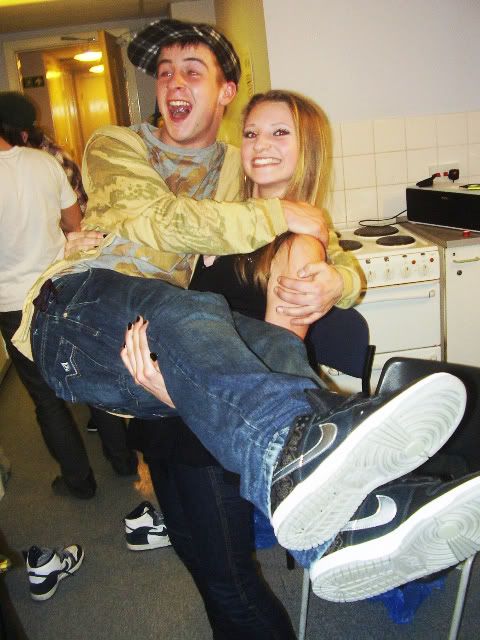 In the morning...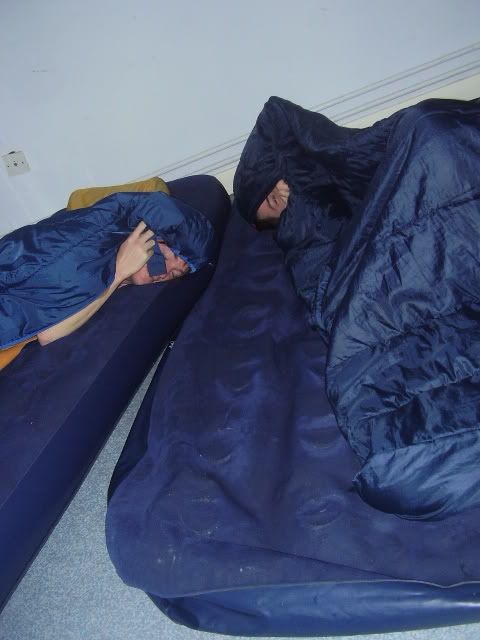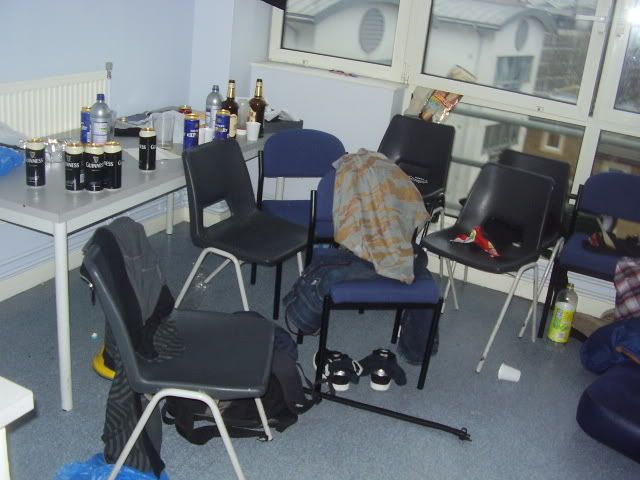 Matt was sick on Basi's floor. It still smells now.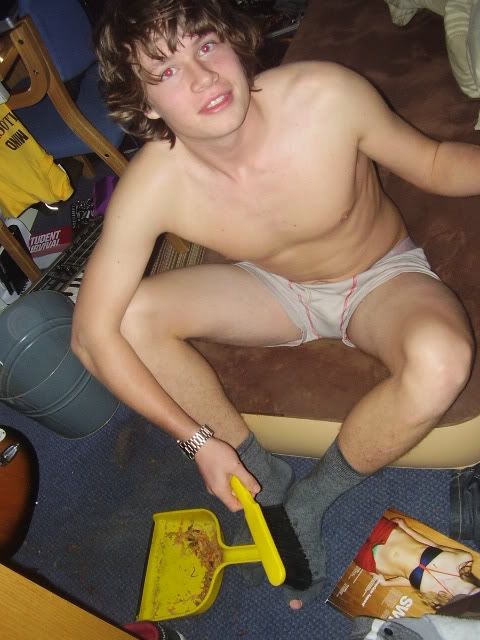 Byeeeee, best weekend of 2008 yet!