Basi brought Clark back to the flat after his Easter in Leicester / France.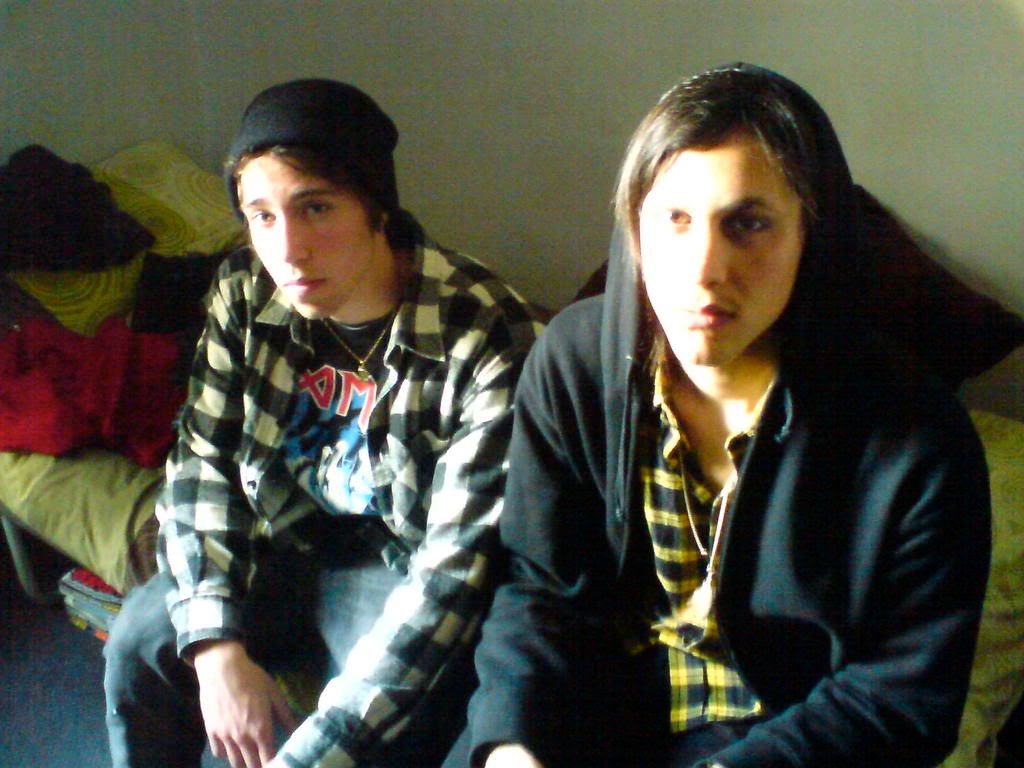 Don't be silly- of course this wasn't all Clark's food. Stingy git...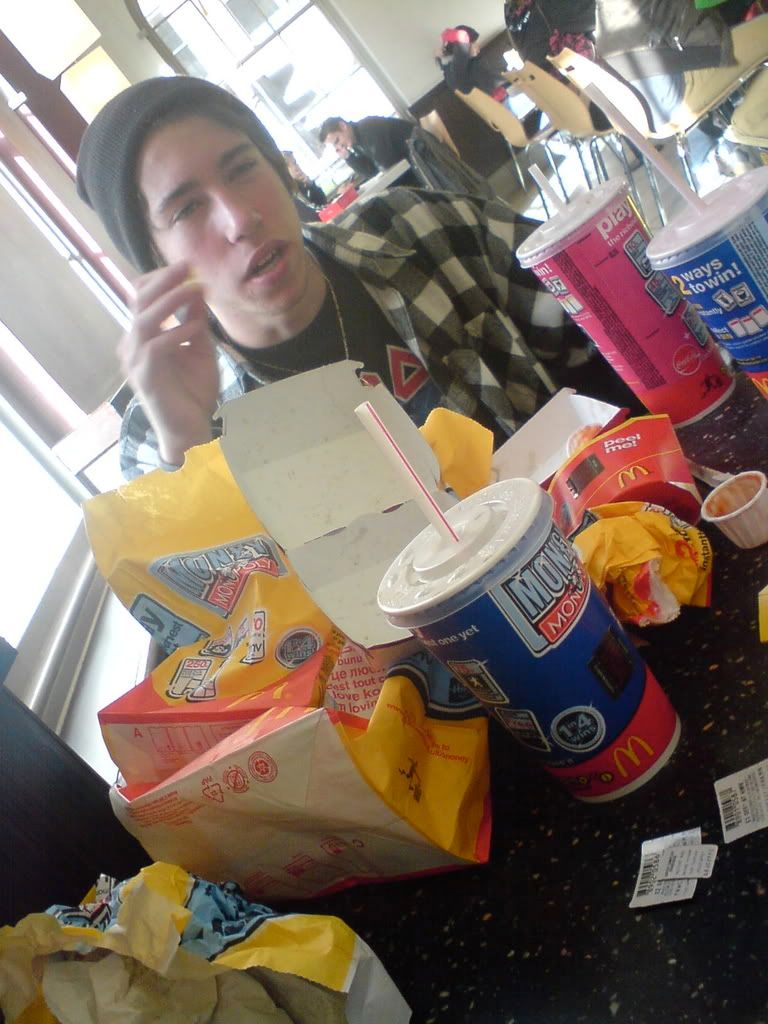 We were going to Caterham to see Ollie and go to some skatepark. We got on an overground train from London Bridge.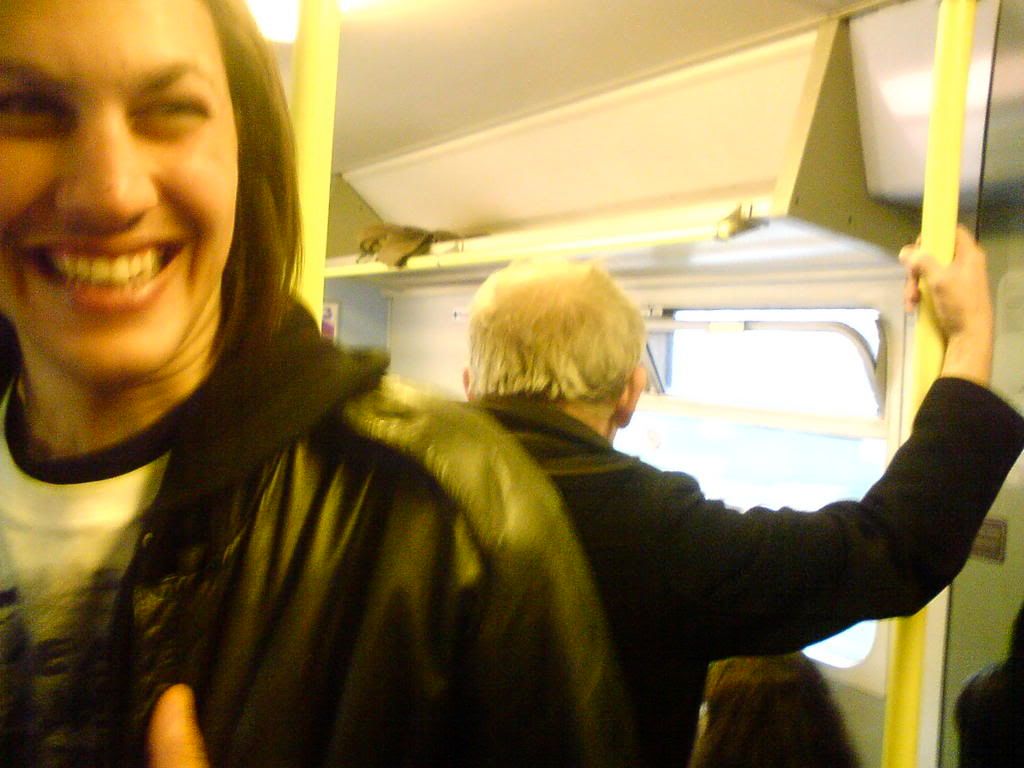 We got well lost. Where's Kingswood?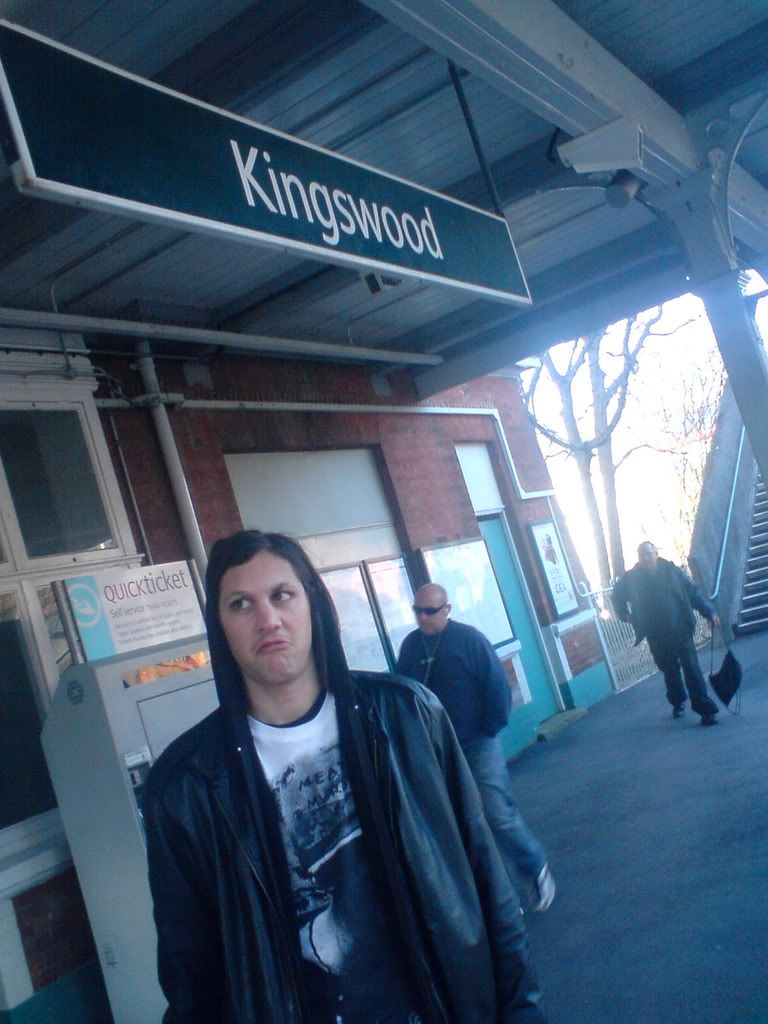 We went back to the station where we were supposed to change over.
Clark did a BS smith on this sick rail.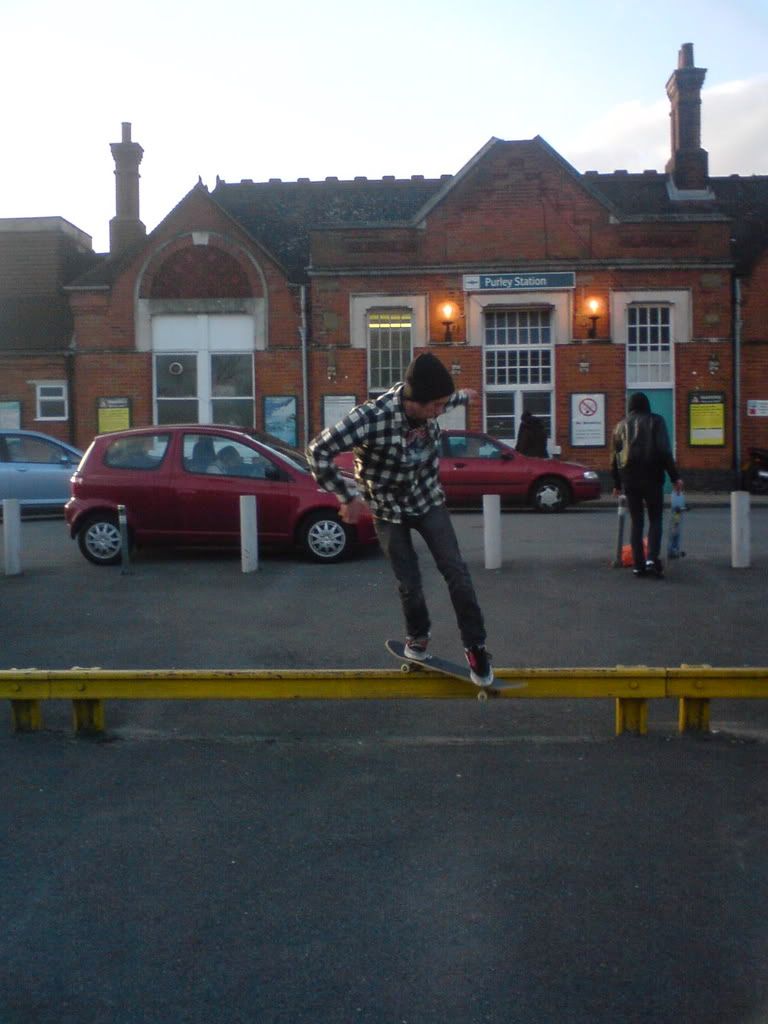 Ollie met us at the station about an hour later.

The skatepark was in this Church. For real. The area was full of chav's walking their parent's Pitbulls so I was too scared to take a non-blury photo. Seriously, Caterham is horrible...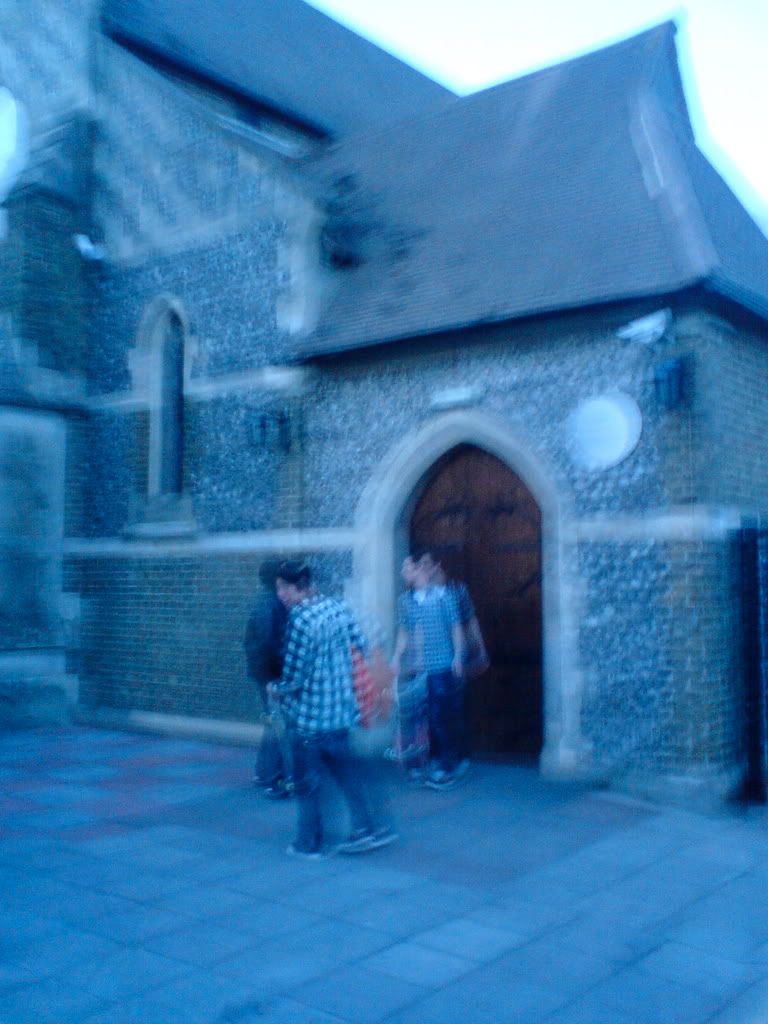 I felt well Slayer skating in a church.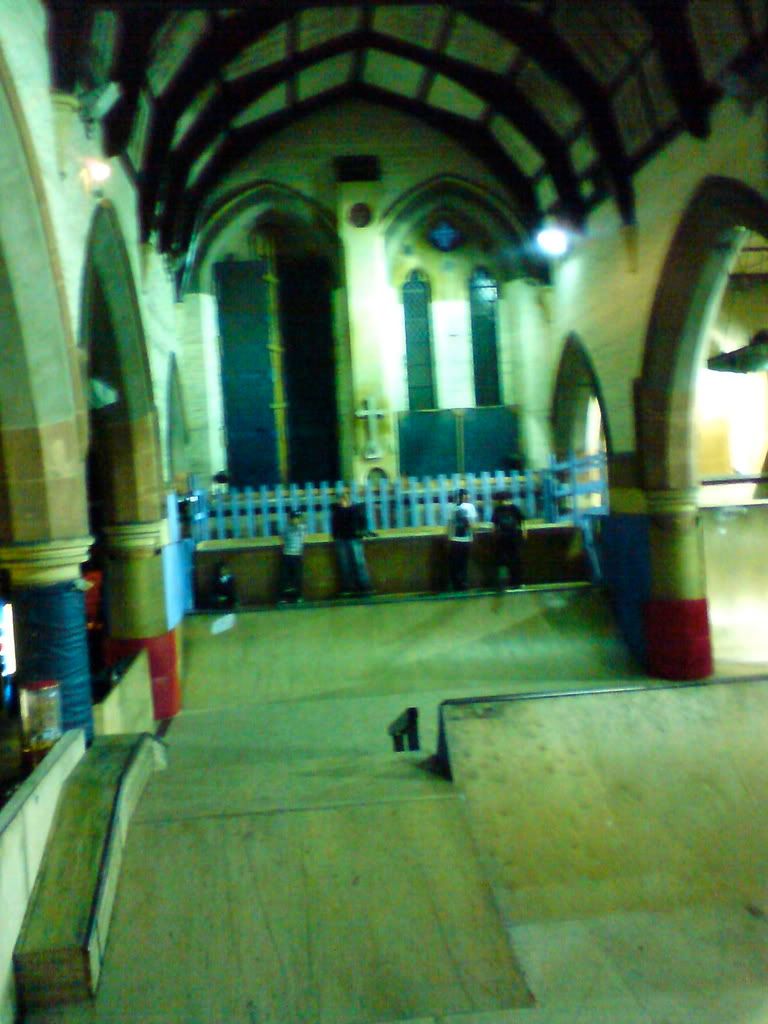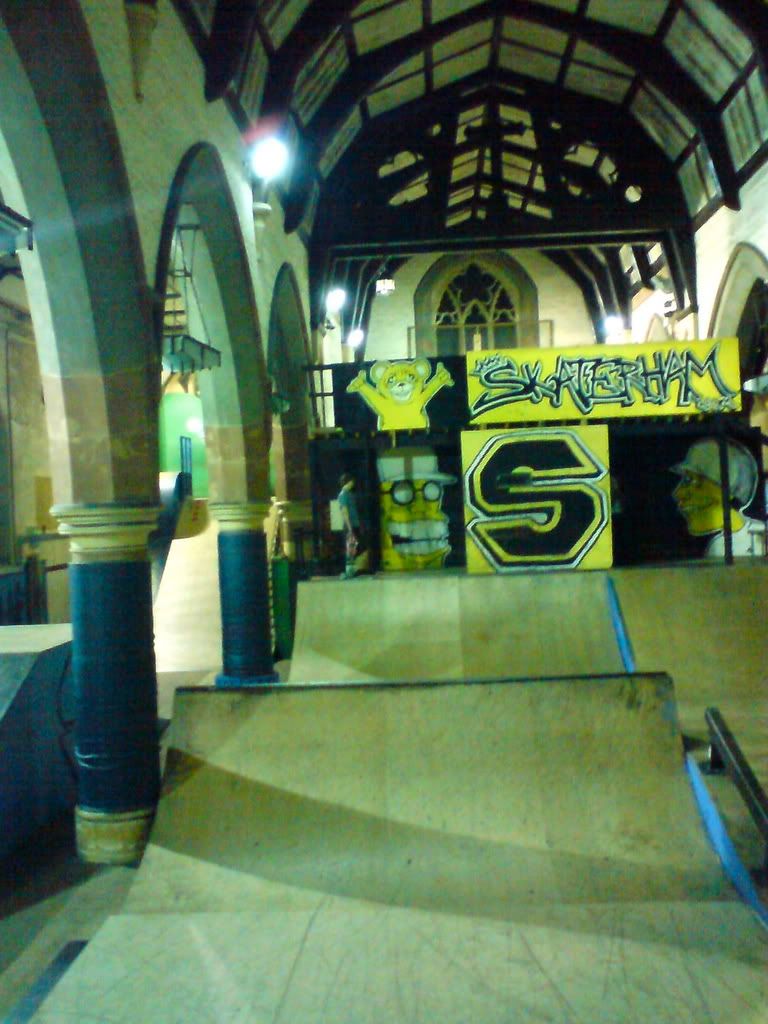 It had the UK's biggest indoor roll-in.

And a huge vert ramp, for some reason...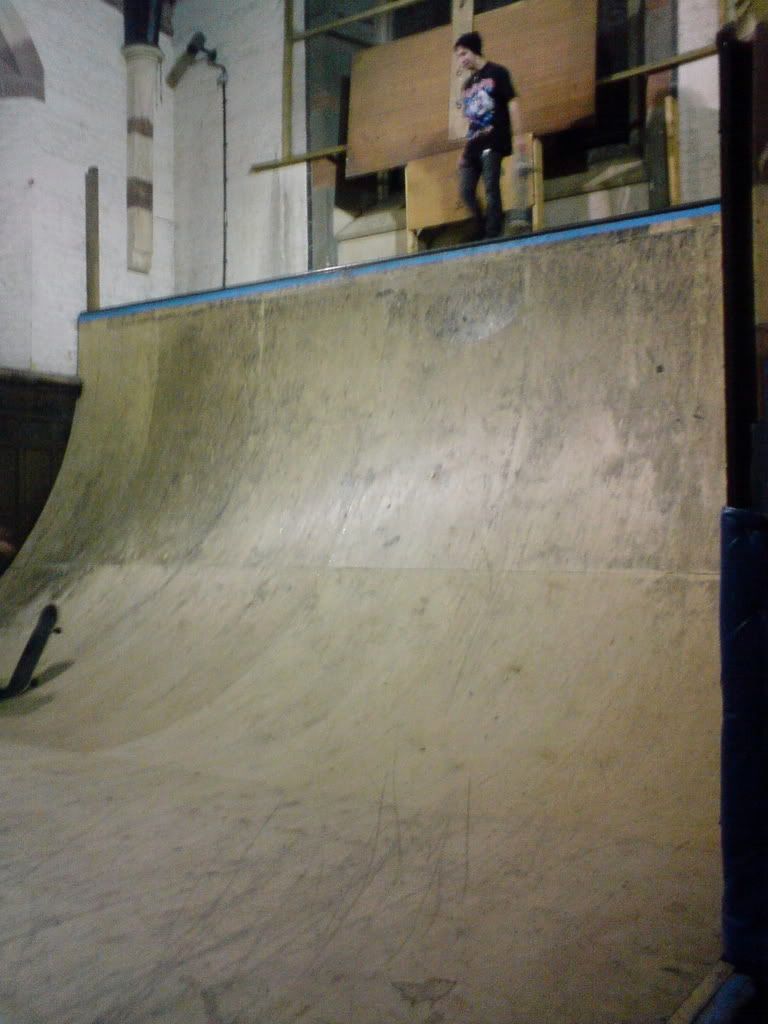 We're all going to Hell.

Post-skate-chicken.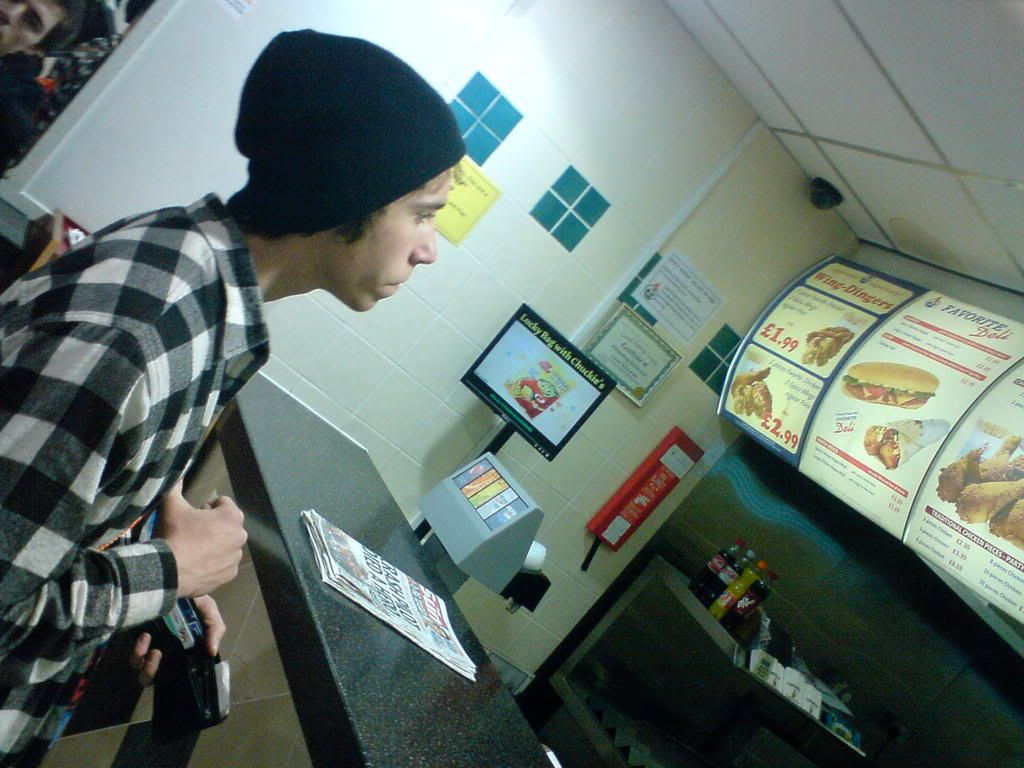 We bombed this little hill into the station loads.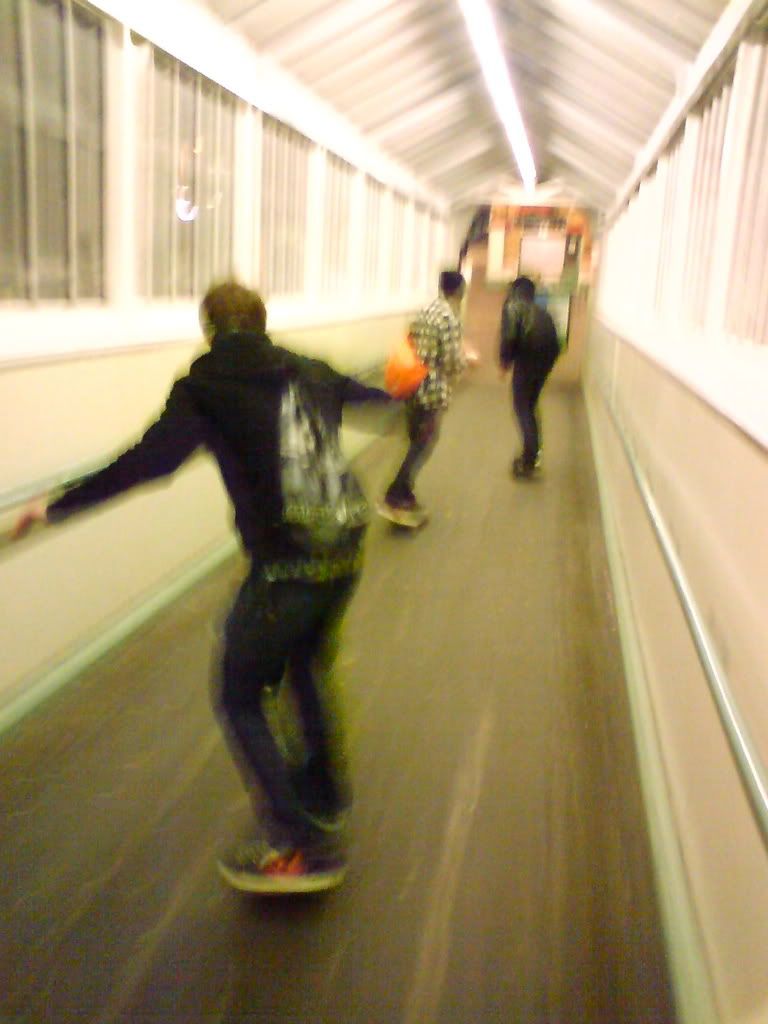 Jay was on the door.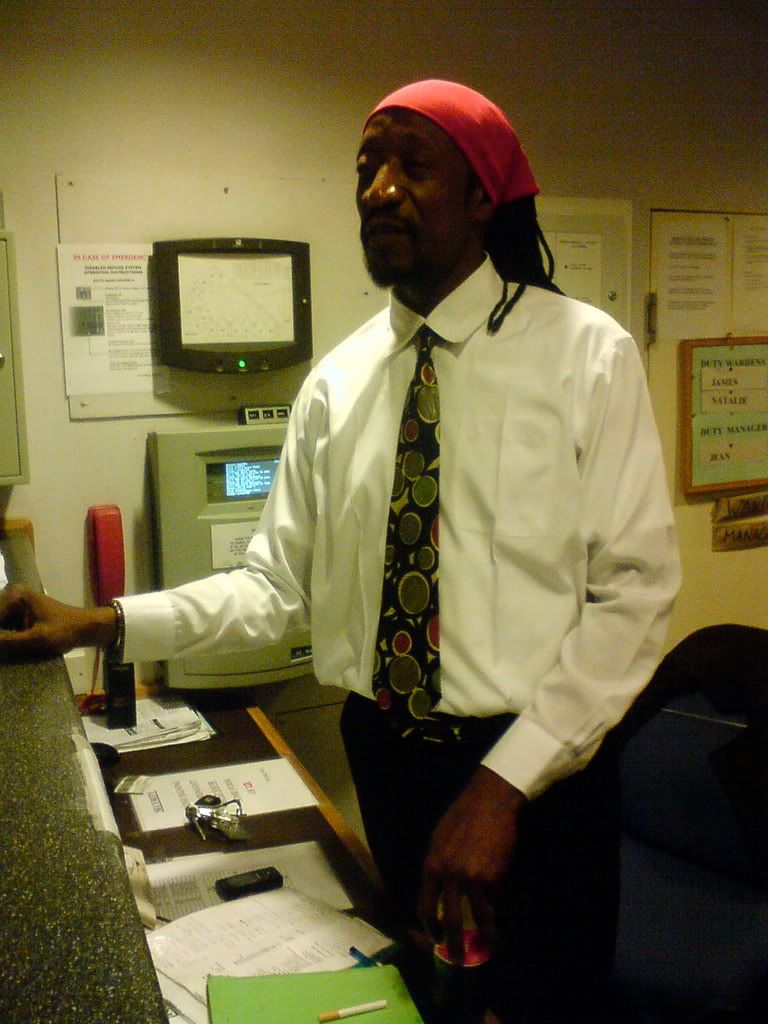 We met Clark at SB the following day.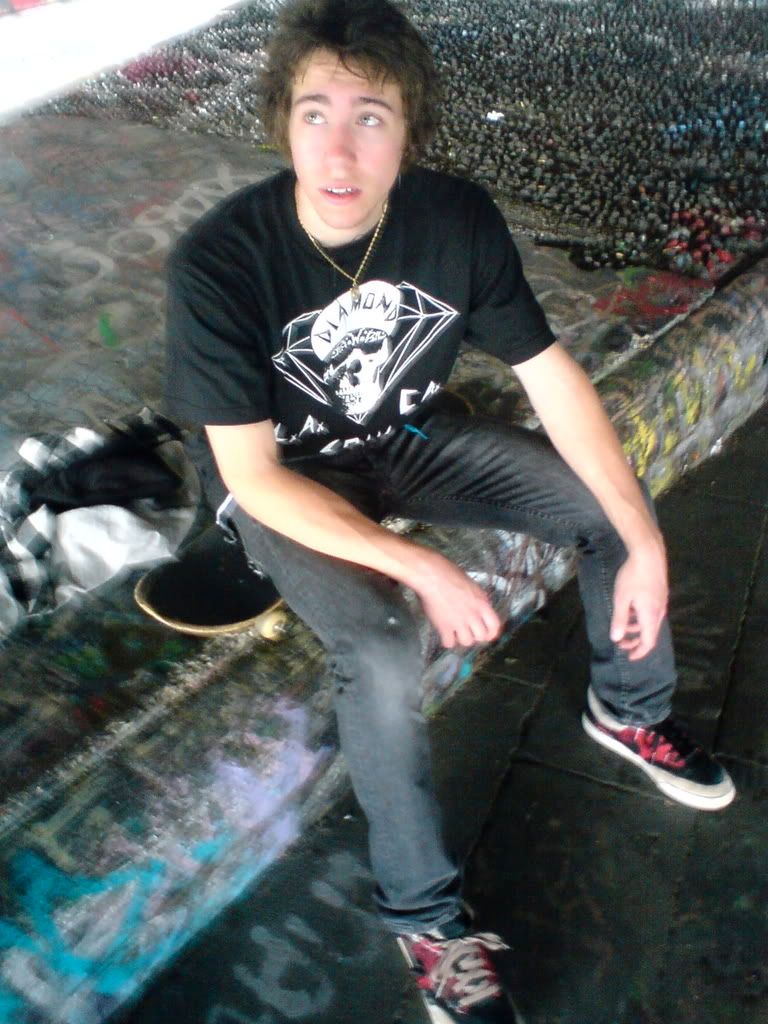 First spot was Starbucks.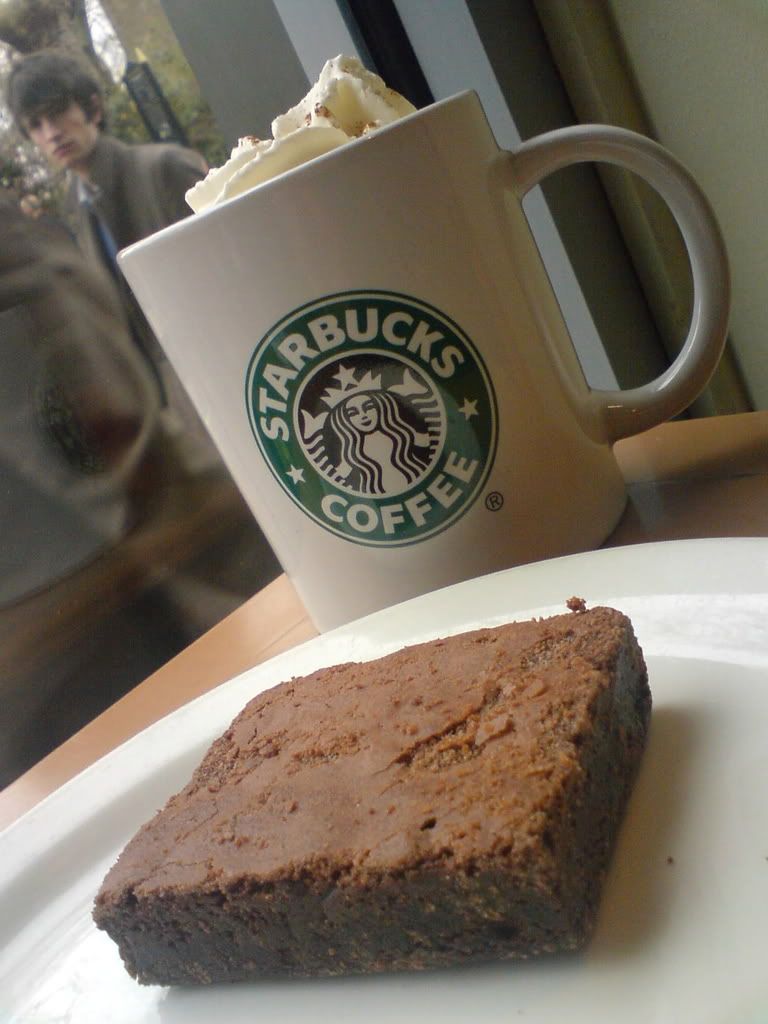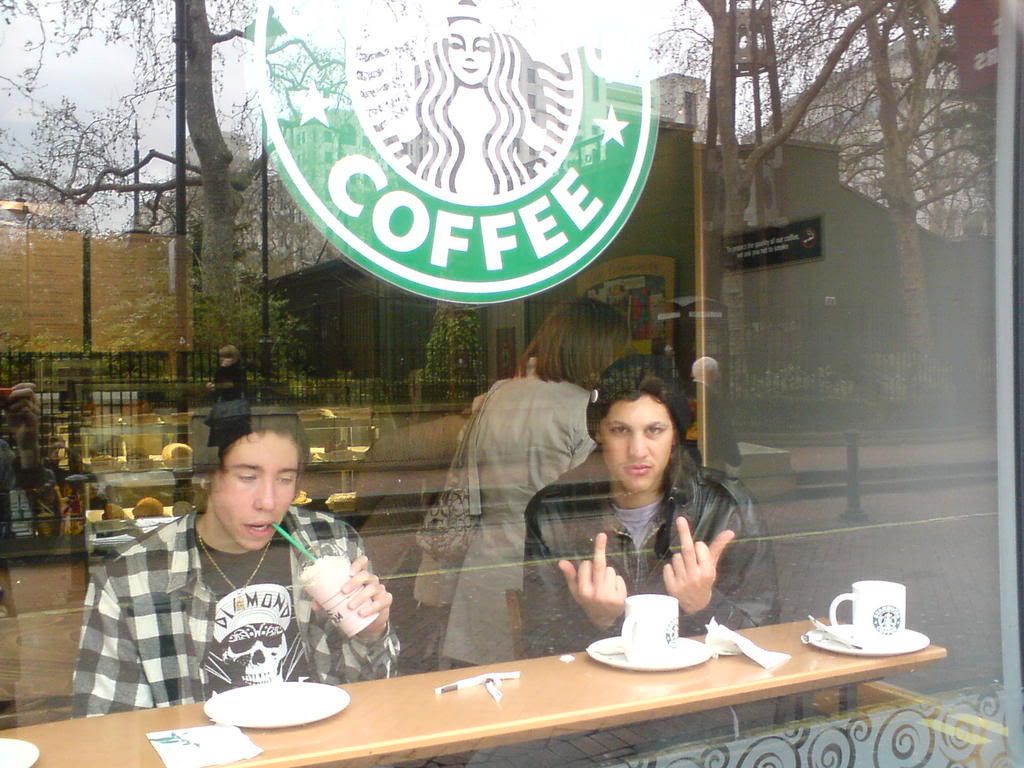 Oxford Street gap was a bust.

We had some drinks in 'The Champion' instead.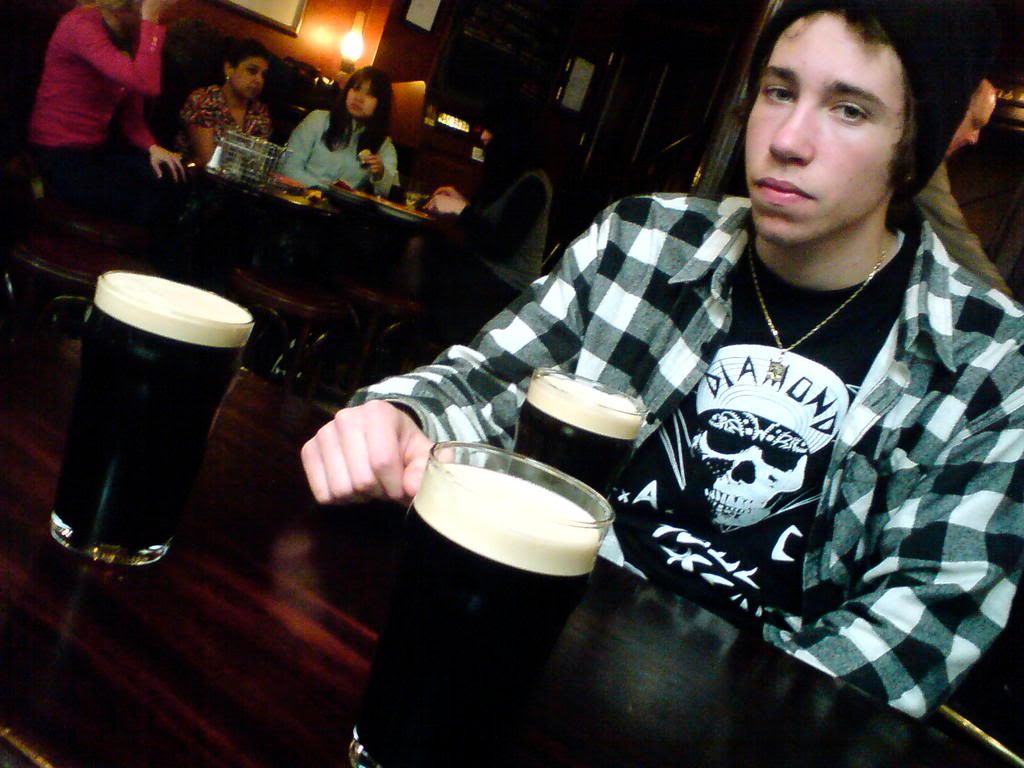 RIP City Hall benches.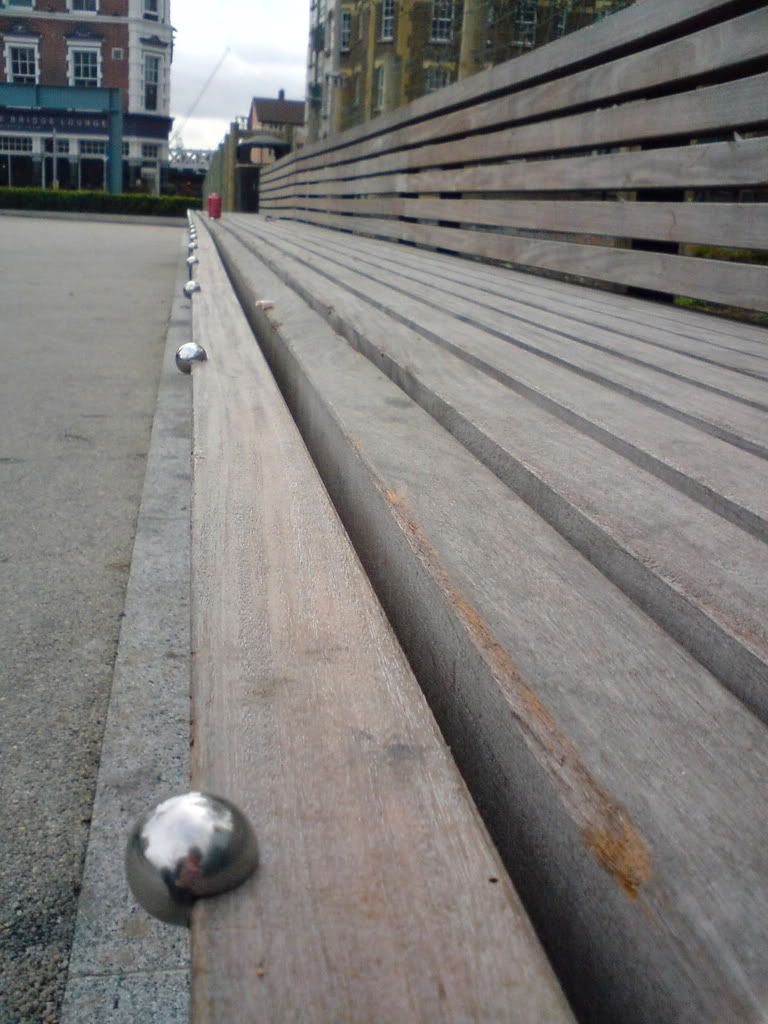 Basi filmed 4 tricks at Whites Grounds for DN.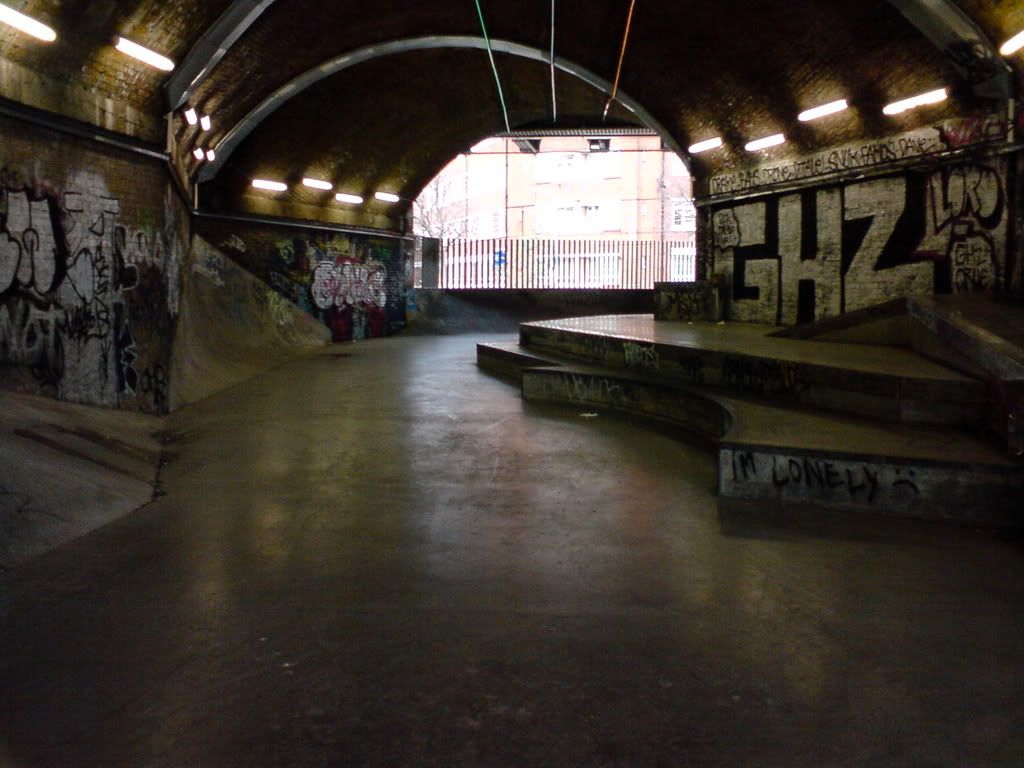 This was the offiical toilet.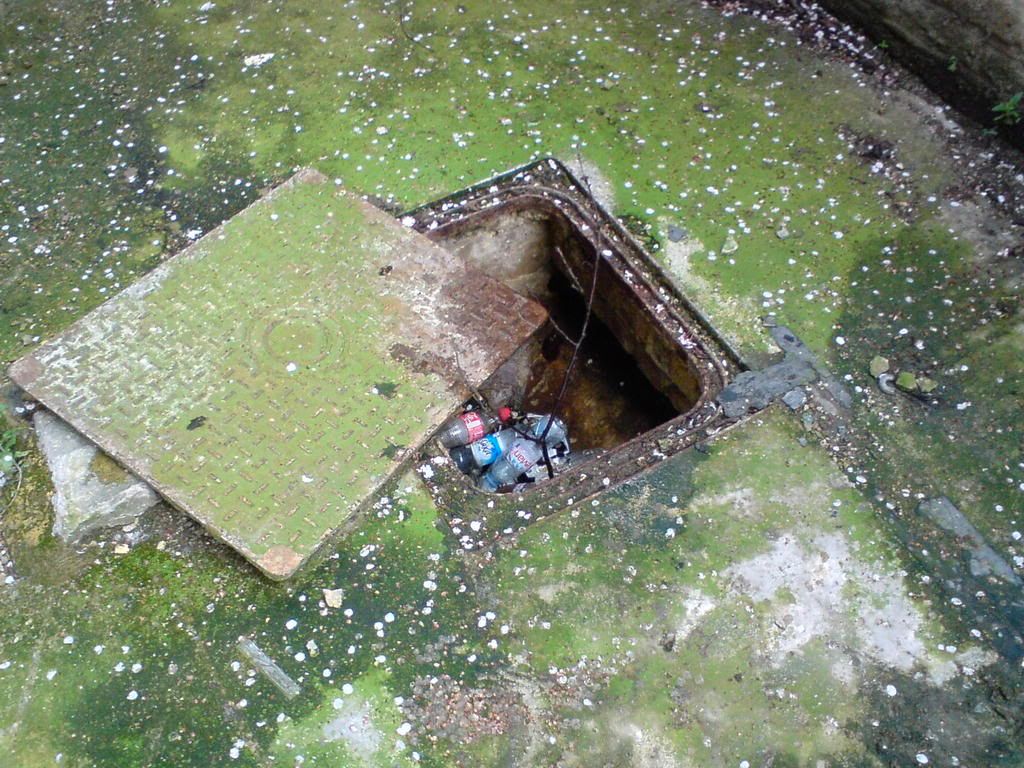 Clark on some big black ball.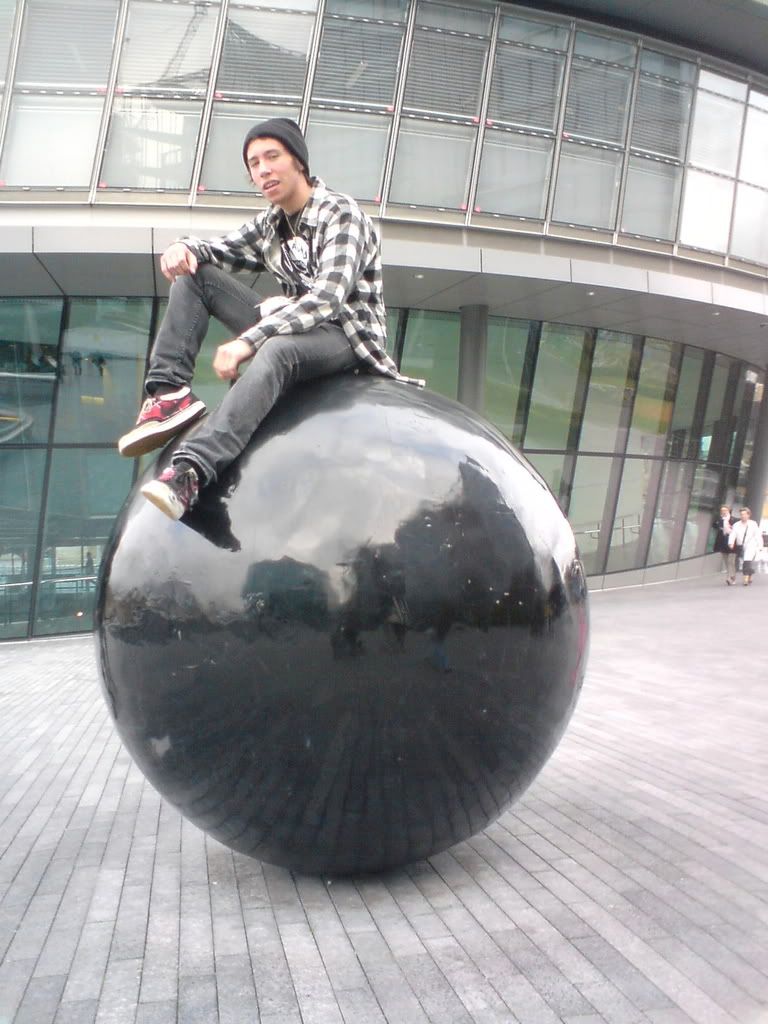 Another NLT favorite shut down for a while.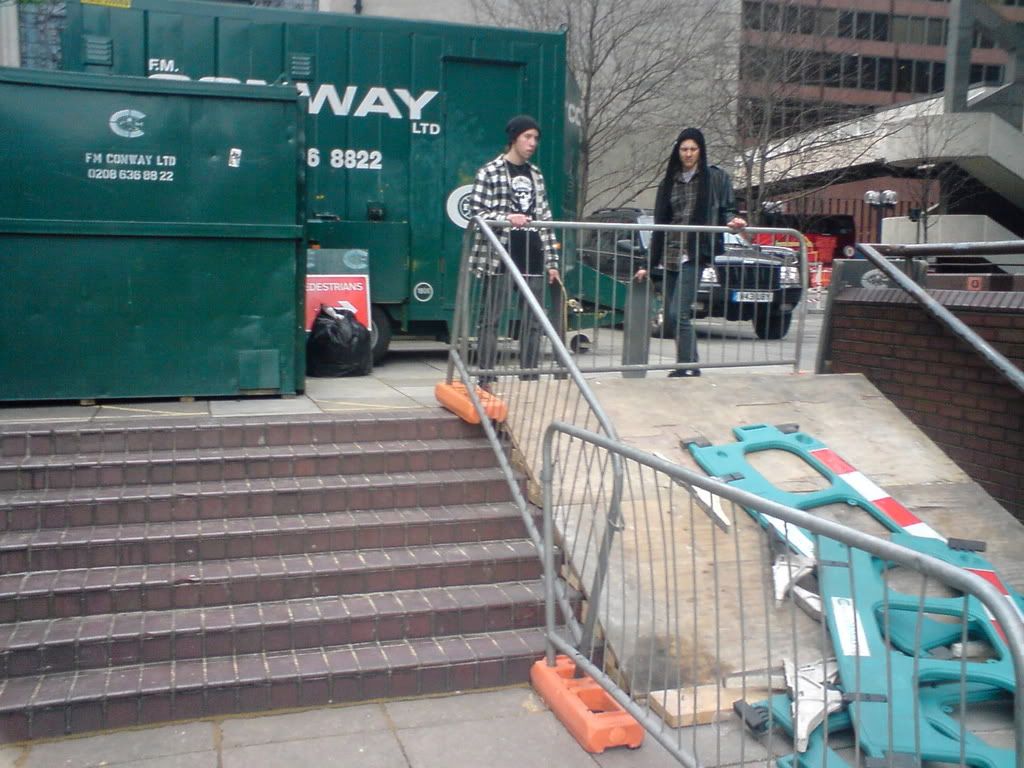 We decided to play it safe the next day and skate Kennington.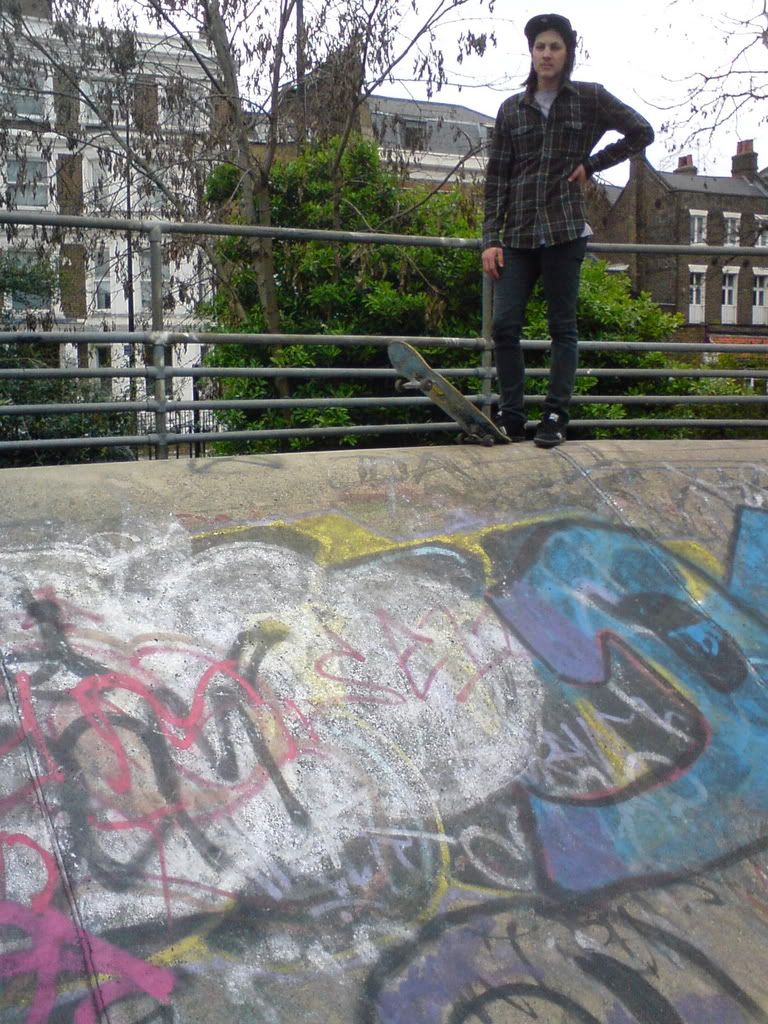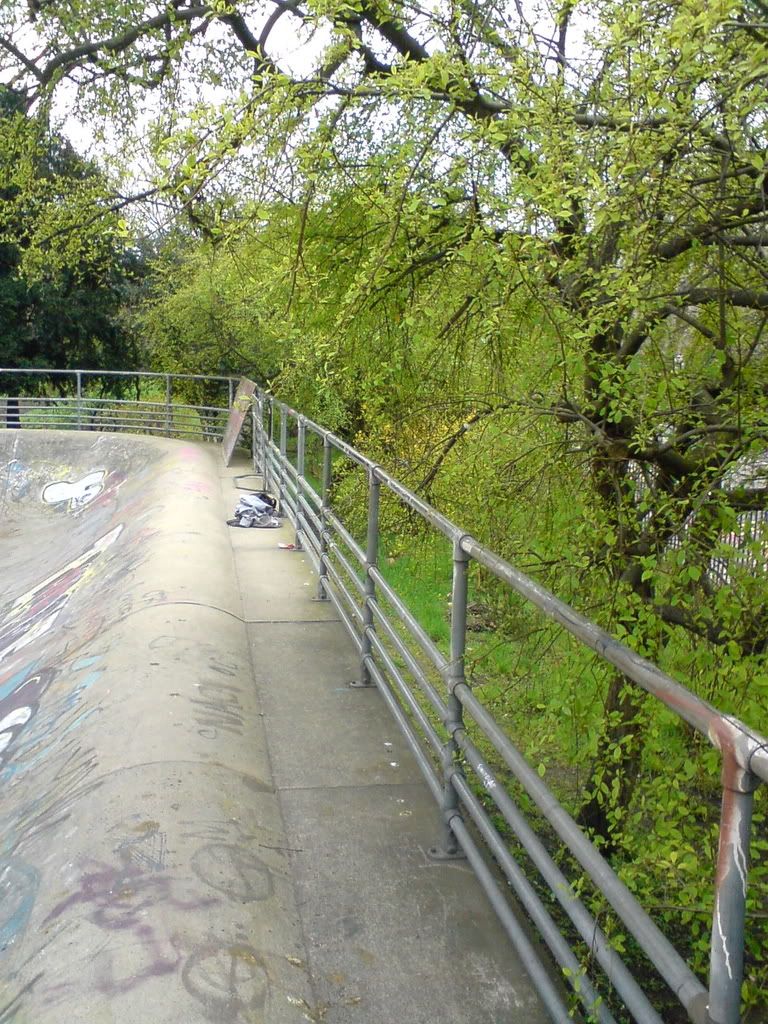 Clark.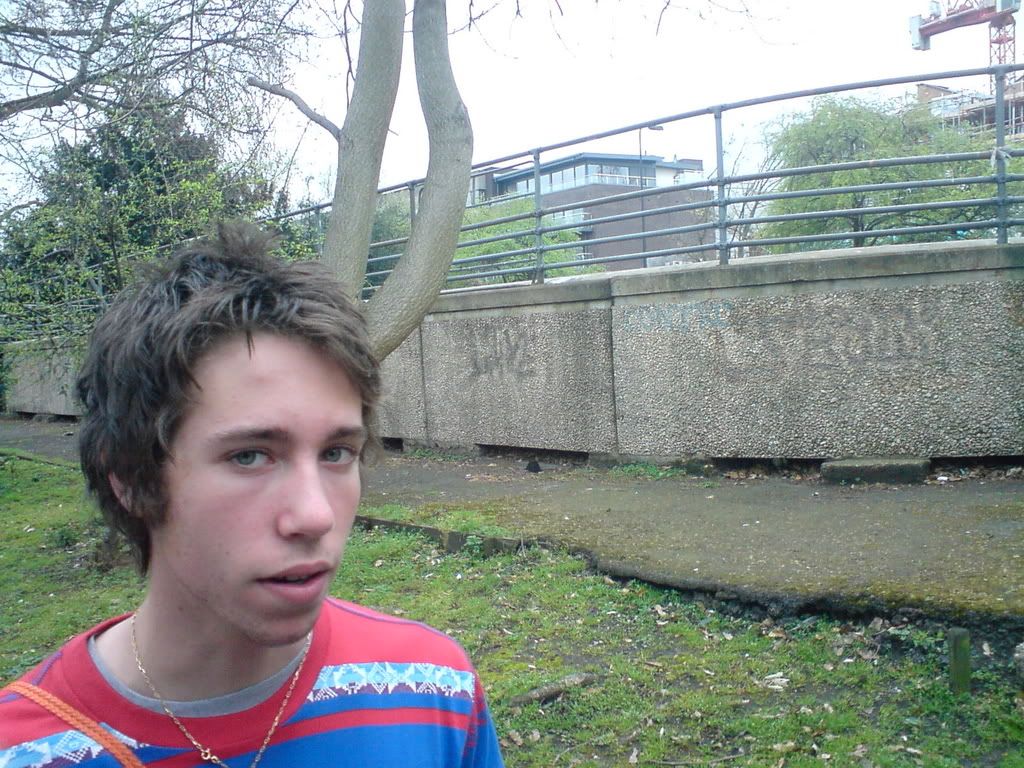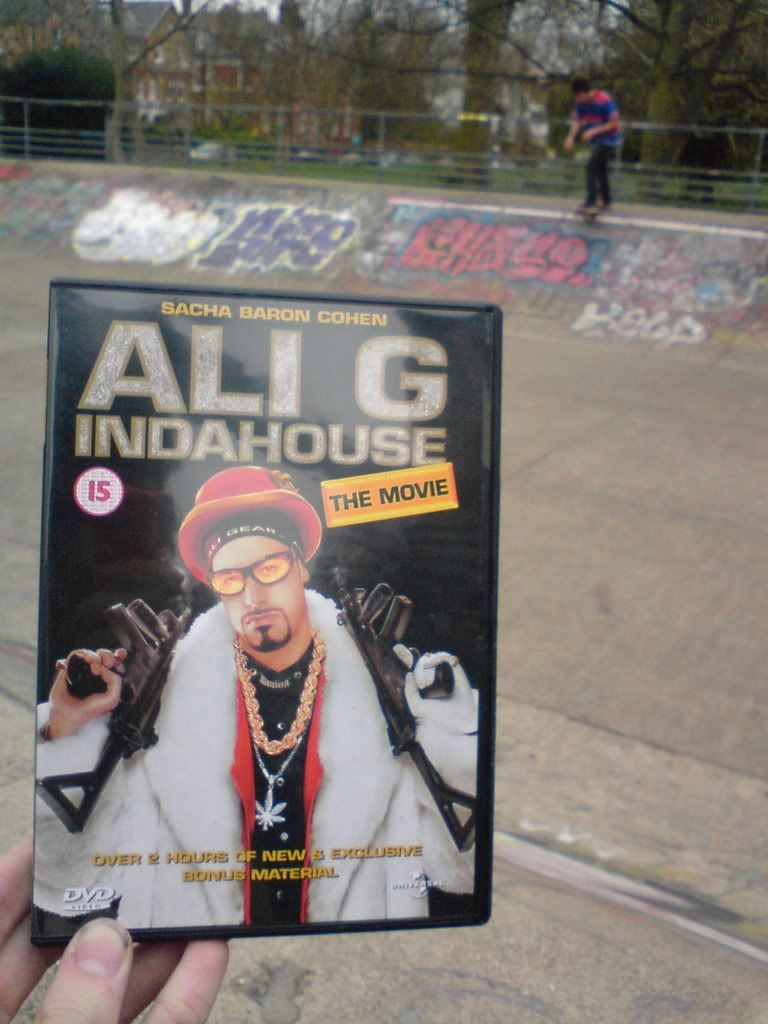 A whole load of other shit happened that night, but I just didn't blog any of it.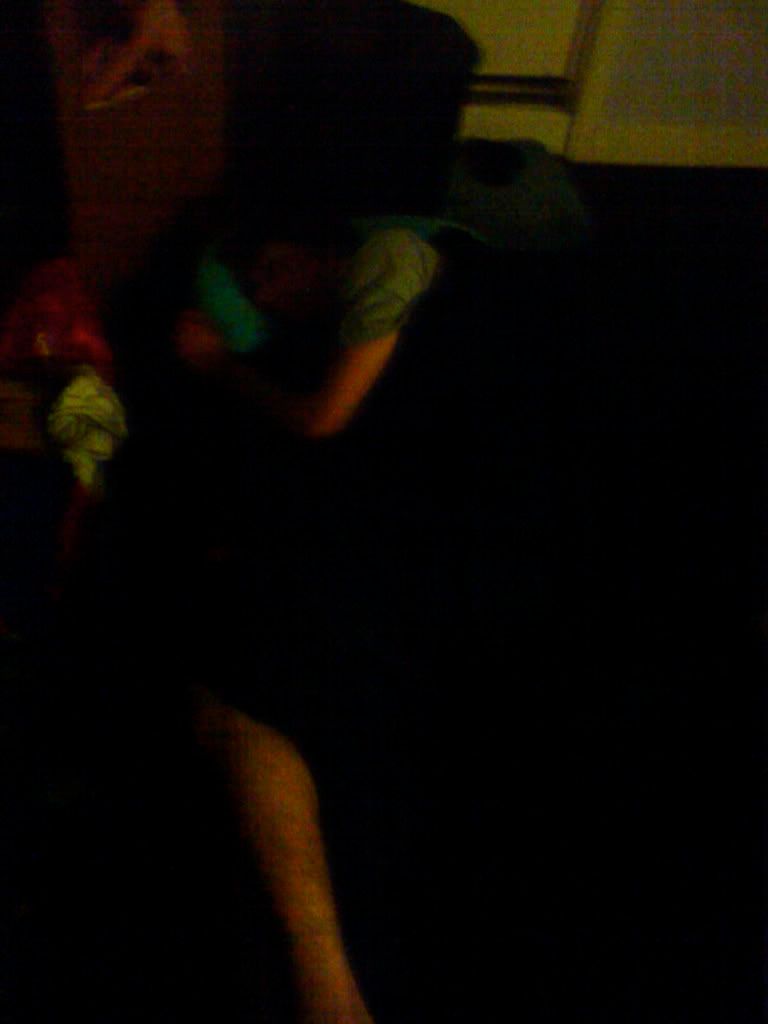 Day after that I went to see Kez. It snowed.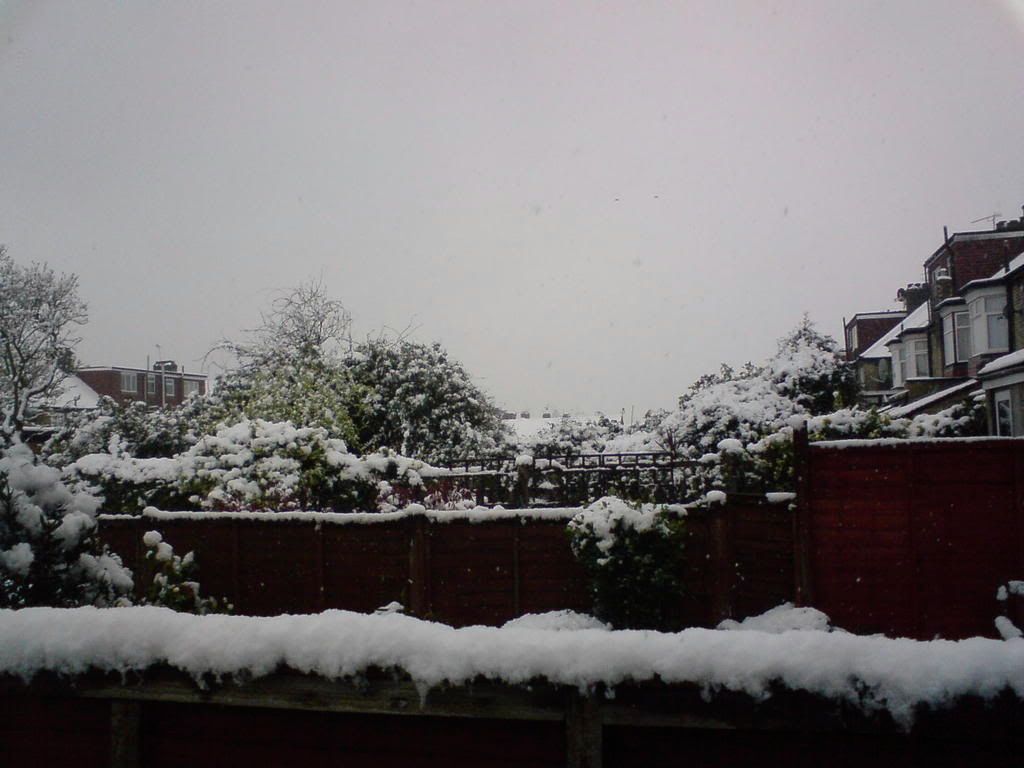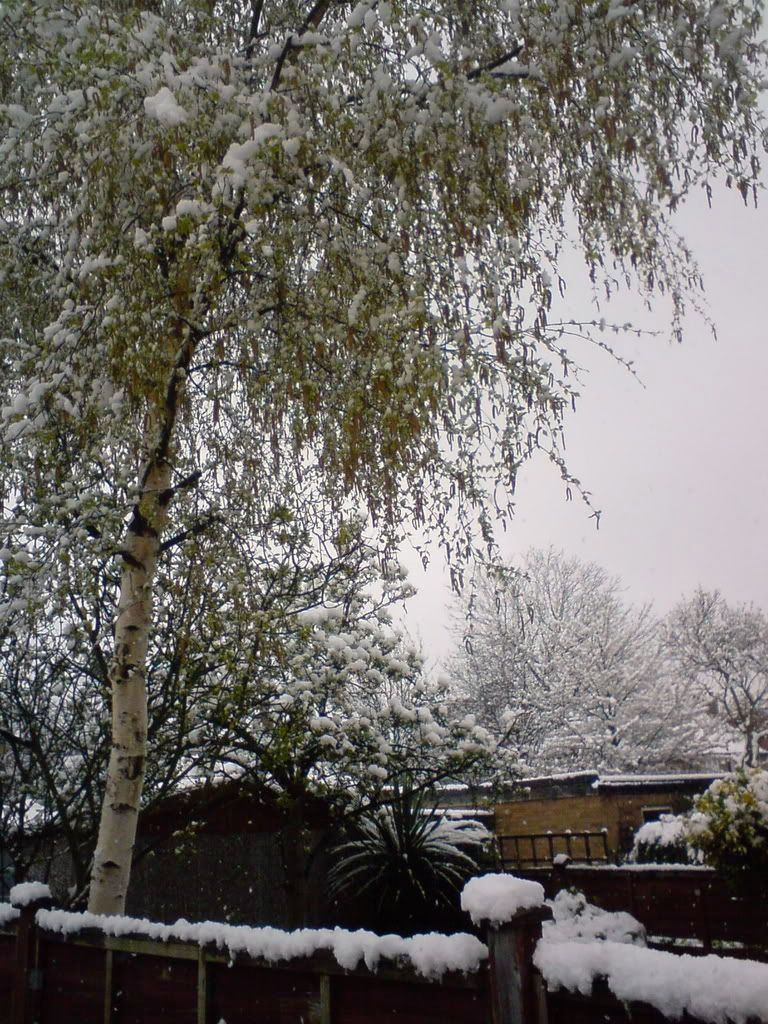 My first snowman attempt failed miserably.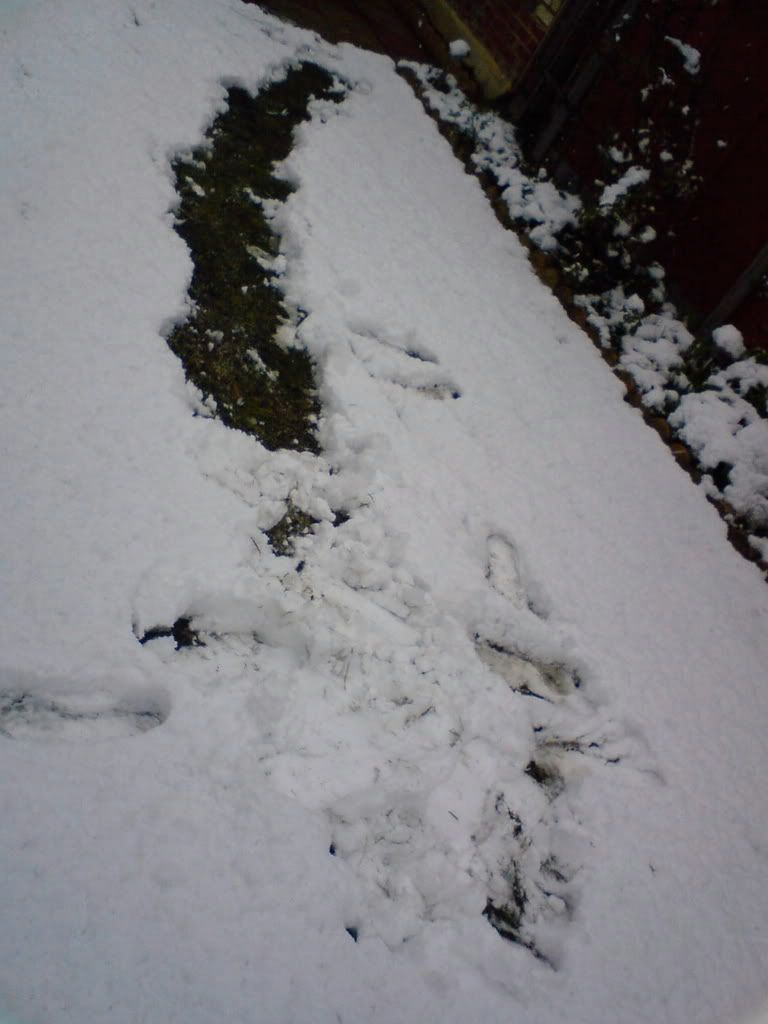 Our joint effort went a lot better.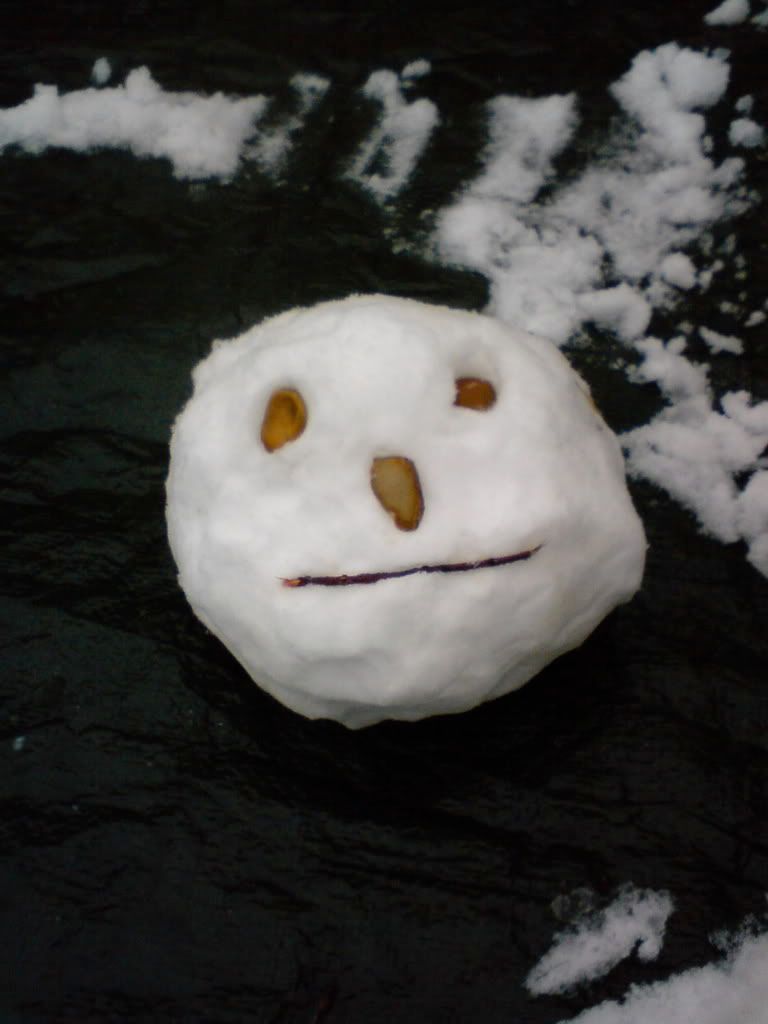 His name is Snowman.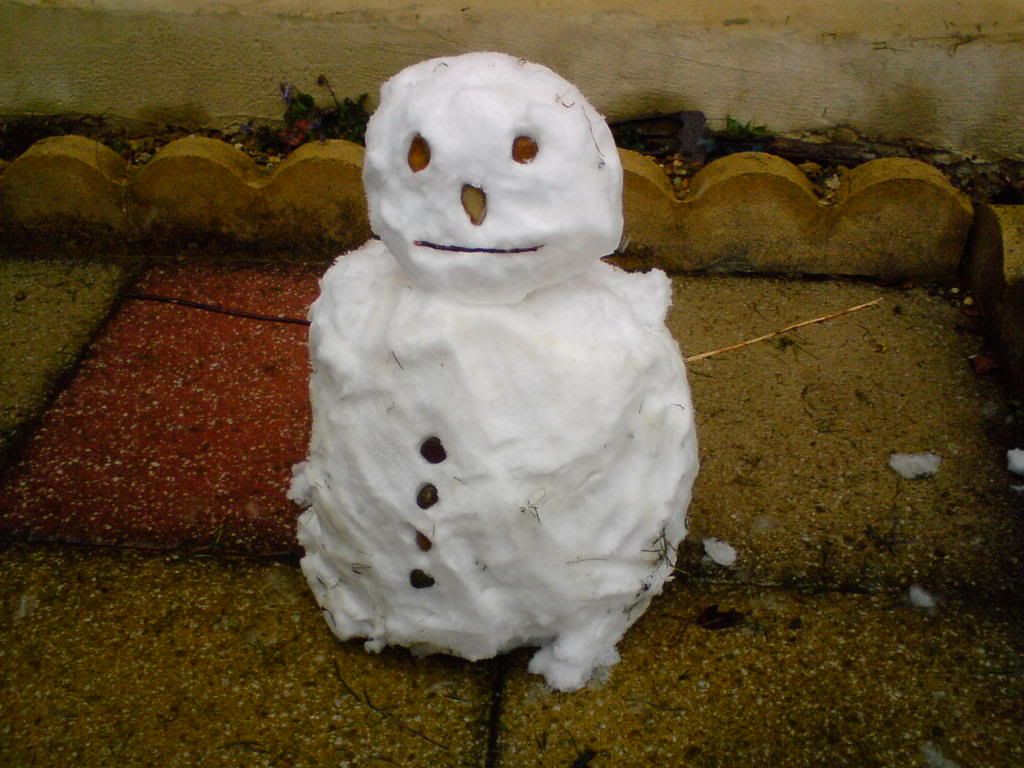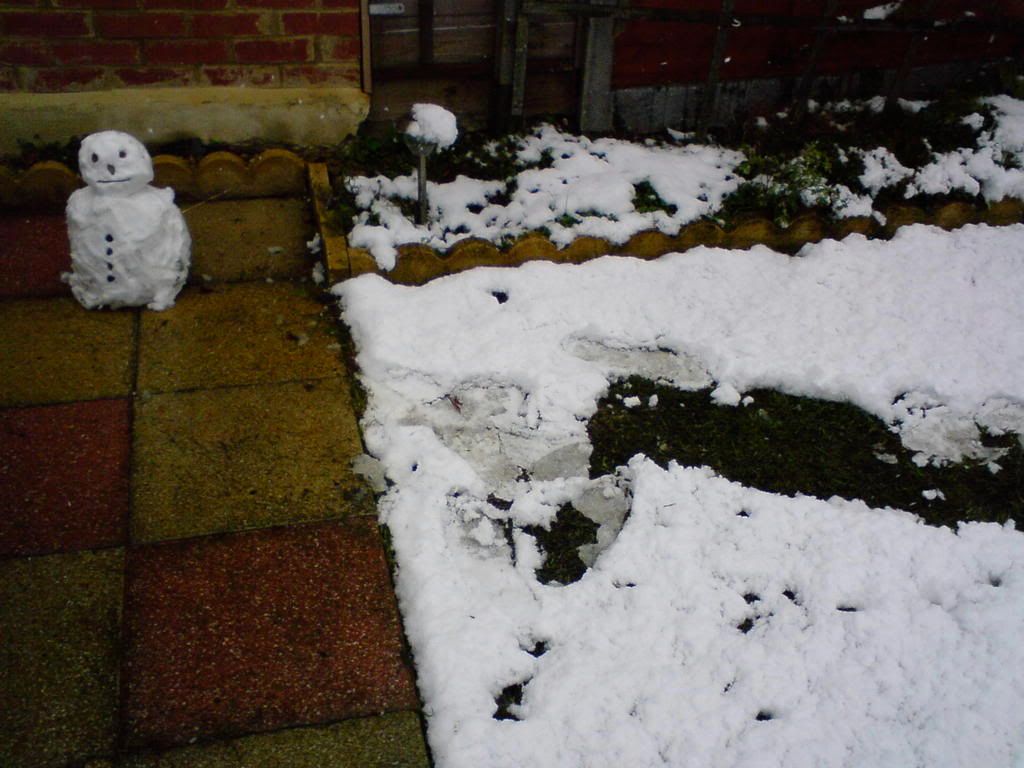 He melted.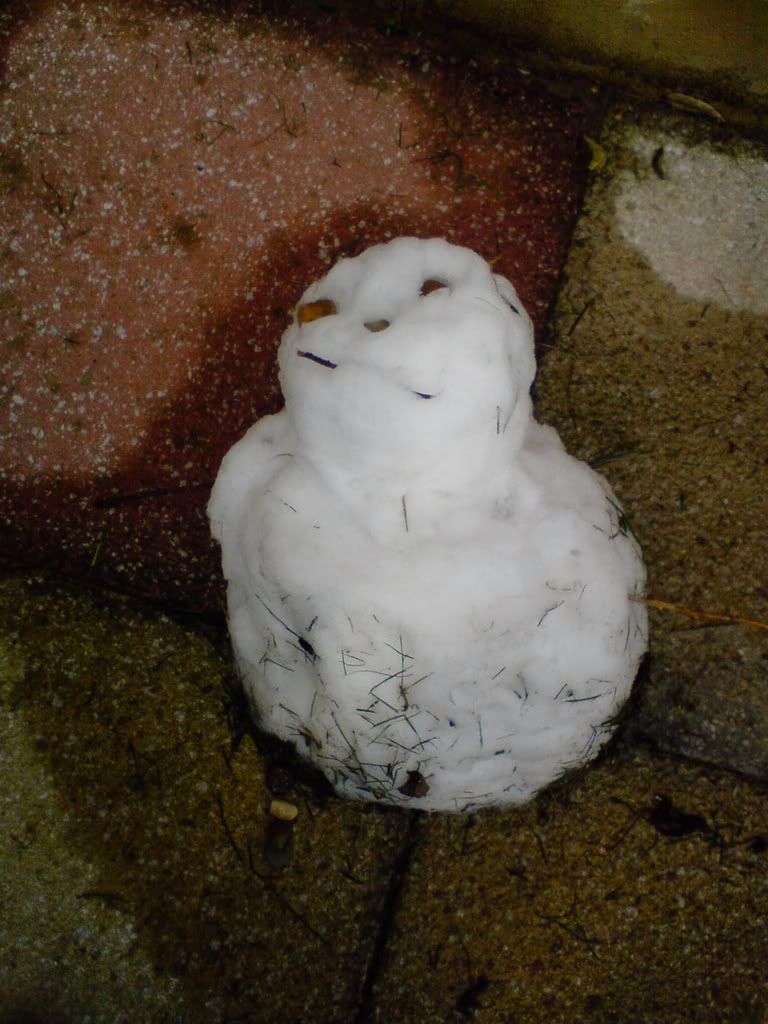 Kez now lives near those tube stations at the corner of the tube map that nobody goes to.

Pure overground.